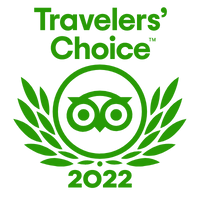 Typical Room Amenities include:


Private Bathrooms
Individually Controlled Seasonally Available AC and Heat
Mini-Refrigerators (King Rooms/Suites only)
Complimentary WiFi
Premium Comcast Xfinity TV channels
Memory Foam Mattress Combinations (King Rooms) or Pillow Top Mattresses (Queen Rooms)
Hypoallergenic Bedding & Pillows
Linens & Towels
Non-Smoking Rooms Only
Pet-Free Rooms Only
Complimentary Designer Toiletries
Terry Bathrobes
Plenty of towels for your stay

We are a "no-shoes" property.
This is an adults-only property. The minimum guest age is 18 years old.
No pets or emotional support animals are permitted.
There are no elevators at our B&B.
Our historic property is not wheelchair-accessible.
Noise-free rooms are not guaranteed. As described on our website, the property is located in a busy semi-urban area. Road/street /train noise as well as sounds of normal everyday urban activities and events are to be expected. The property was built in 1886; while in a sound structural shape, stairs, and floors may squeak, plumbing/heating systems will make noise, and you may be aware of others' presence.