Explore Shelburne
Welcome to Shelburne, Vermont!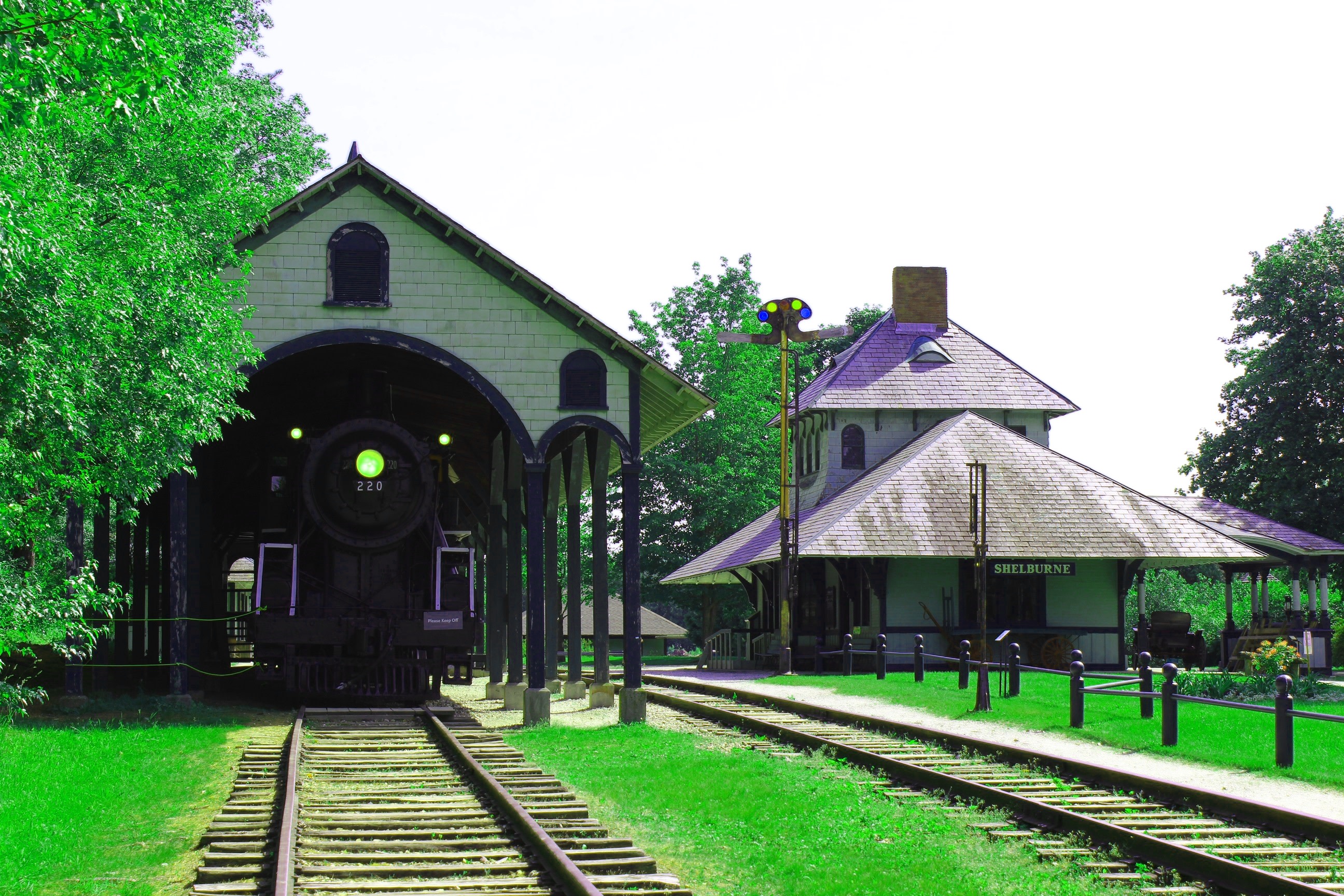 We're excited to host you at the Heart of the Village Inn, #1 Bed & Breakfast in Shelburne, VT! Our beautiful town has something for everyone, whether you'd rather spend your vacation hitting a museum, enjoying the great outdoors, or eating some seriously good food. From sightseeing to shopping, there are plenty of things to do in Shelburne VT.
Tucked along the shores of spectacular Lake Champlain, the historic town of Shelburne, Vermont is located just a few miles south of Burlington, the state's largest city. A rich agricultural and farming community, Shelburne delights visitors with its lush landscapes (think stunning fall foliage) as well as its unique attractions, including Shelburne Museum, Shelburne Farms and the Vermont Teddy Bear Company.
Sightseeing, restaurants, wineries, breweries, distilleries, cideries, meaderies, outdoor activities, shopping, we've got it all right here in Shelburne and we are a short walk, or a bike/car ride away from more!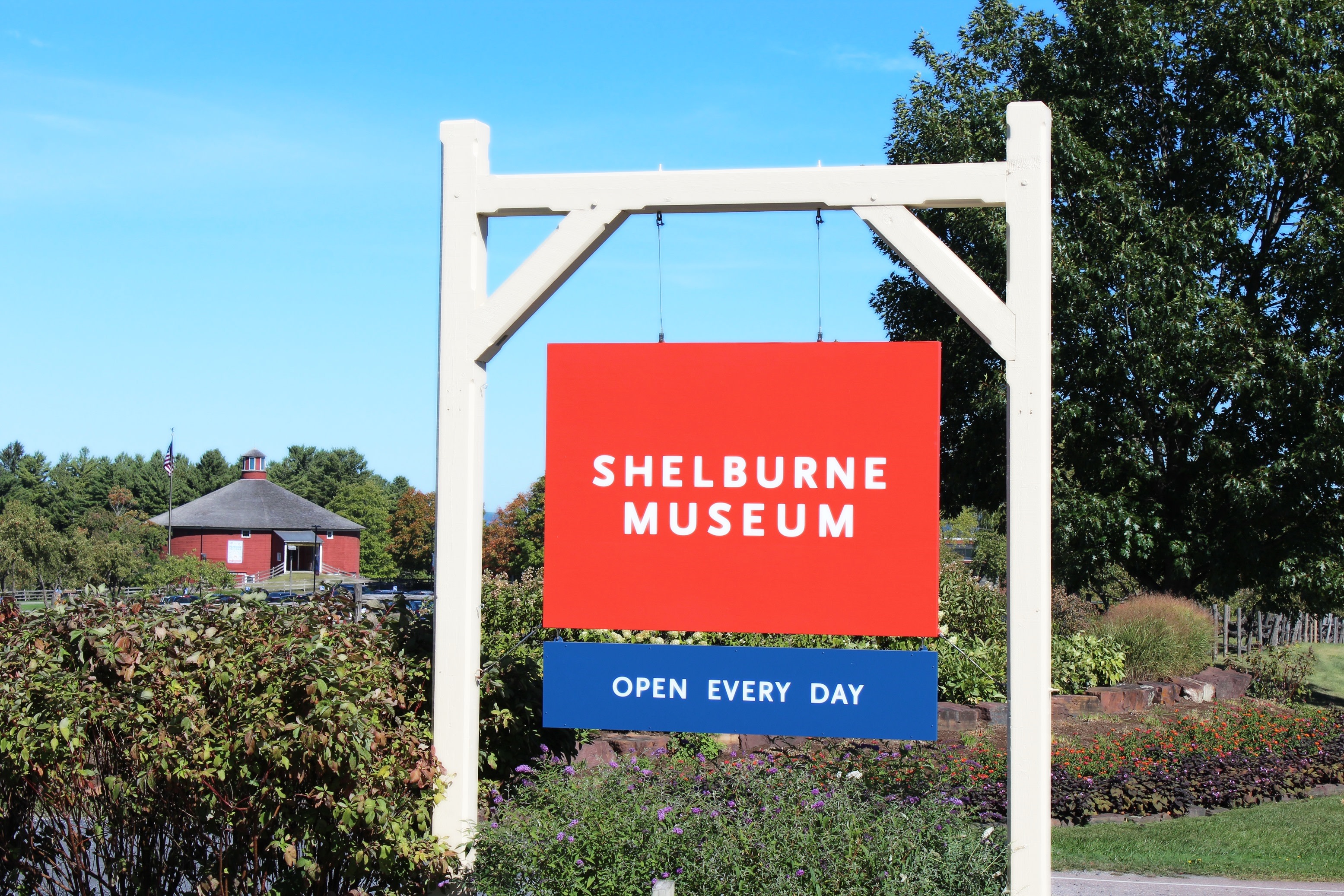 Sightseeing
Travel back in time to historic New England with a visit to Shelburne Museum. With a steamship, a lighthouse, a blacksmith shop, a print shop, and much more all on the same property, it's more like five museums in one. Your ticket gets you in for two days, and there's enough to see that most people spend a full day here.
Ever wanted to run with chickens or milk a goat? Shelburne Farms, another classic stop in town, used to be a summer cottage owned by the Vanderbilt family. In-season (from mid-May to mid-October), they offer Children's Farmyard activities, cheesemaking tours, guided property tours, and ten miles of walking trails with views of Lake Champlain.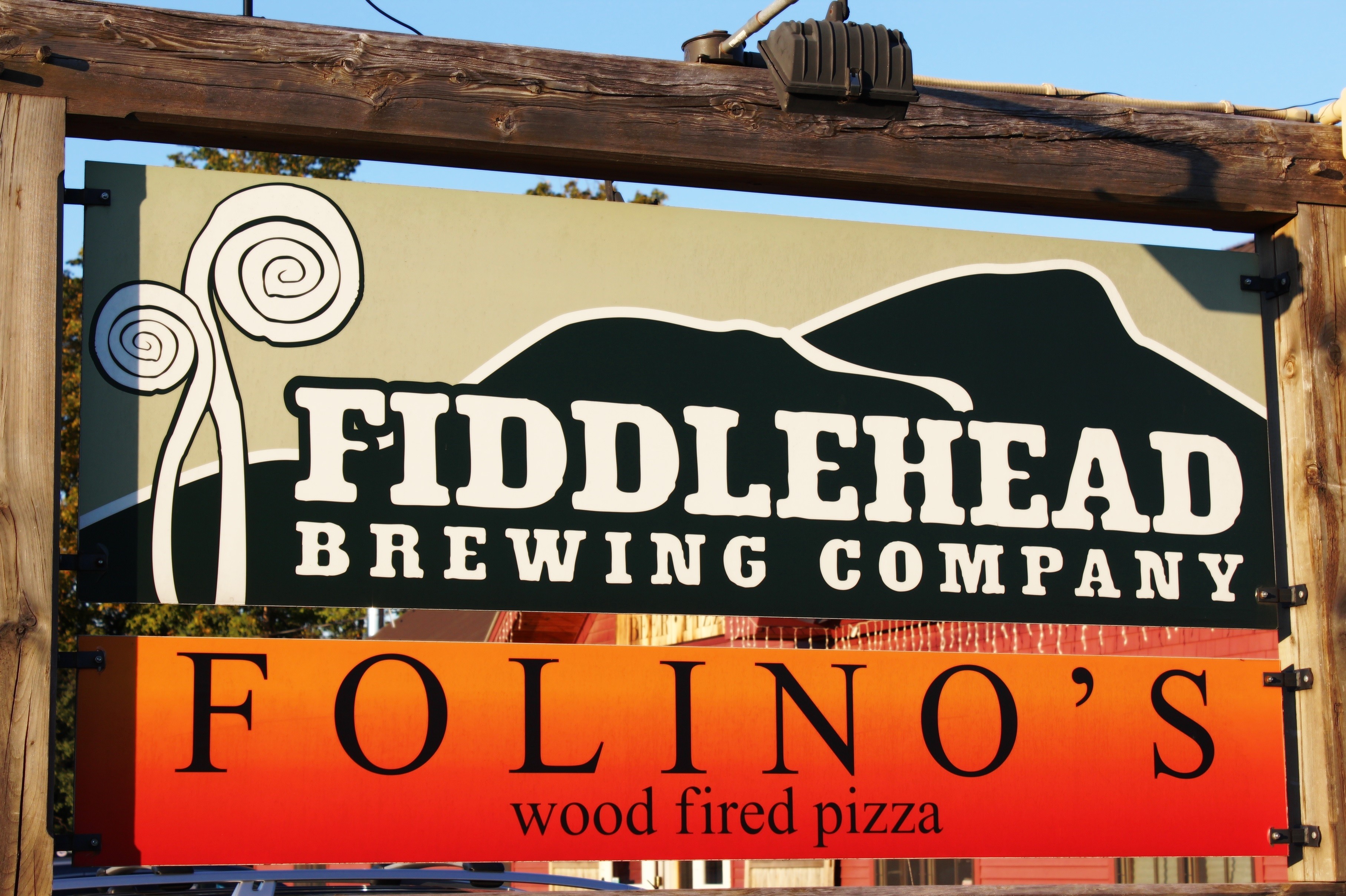 Food & Drinks
We hope you brought your appetite because there's lot of good eating and drinking to be done in Shelburne. For more of a elegantly eclectic brunch and dinner experience, visit Rustic Roots, where French inspired craft food is delicious and they've got a legendary stacked Bloody Mary. Both Barkeaters and The Bearded Frog offer a cozy setting, gourmet fare with a local flair and some of the best cocktails in town. Cucina Antica serves up delicious Mediterranean fare. Folino's is hands down one of the best wood-fired thin-crust pizza restaurants you will ever find! And it's BYOB!
For the wine tasting fans out there, head on over to Shelburne Vineyard. $7 gets you a sample most of their wines, and you get to keep the glass. (Tastings are offered at no charge to guests staying at Heart of the Village Inn!) They also offer a cheese and wine pairing and wines by the glass. And, if you need to work up some thirst before hitting the vineyard, you can take a short hike on Mount Philo, which is only a few minutes away.
If you're more of a beer drinker, head on over to Fiddlehead Brewery. Even though they don't sell pints, they do offer free samples of the beers on tap, which you can buy in cans or growlers to take home. Or, better yet, take them over to Folino's.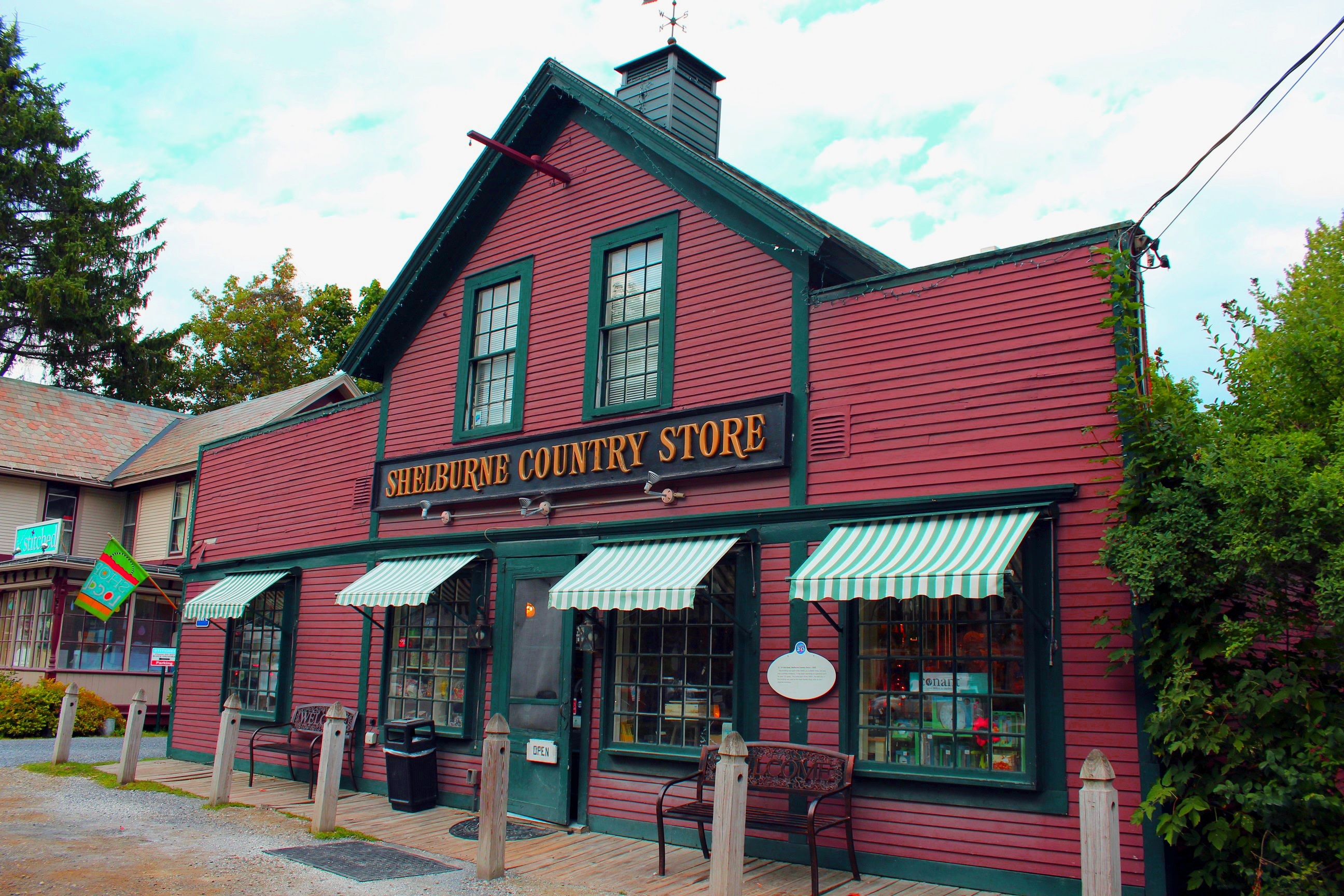 Shopping
If you want to get some shopping done, head to the center of town, and start at the Shelburne Country Store. From the moment you walk in, you feel like you've hopped into a time machine. Wander through the store, and you'll discover different sections with almost anything you could imagine, from fudge, chocolates, and penny candy to soaps and lotions. Tucked in the back is a Christmas themed room that's packed with decorations, ornaments, and stockings.
Take a short walk around the corner and you'll run into the Flying Pig Bookstore, a cool independent bookshop. There's also Jamie Two Coats Toy Shop, which is stacked with anything a kid could want, including board games, science kits, and a costume closet. Any foodies out there shouldn't miss the chance to stop by Chef Contos Kitchen & Store, a shop selling beautiful kitchenware and offering cooking classes on most weekend nights. Check the store calendar for the dates you'll be in town!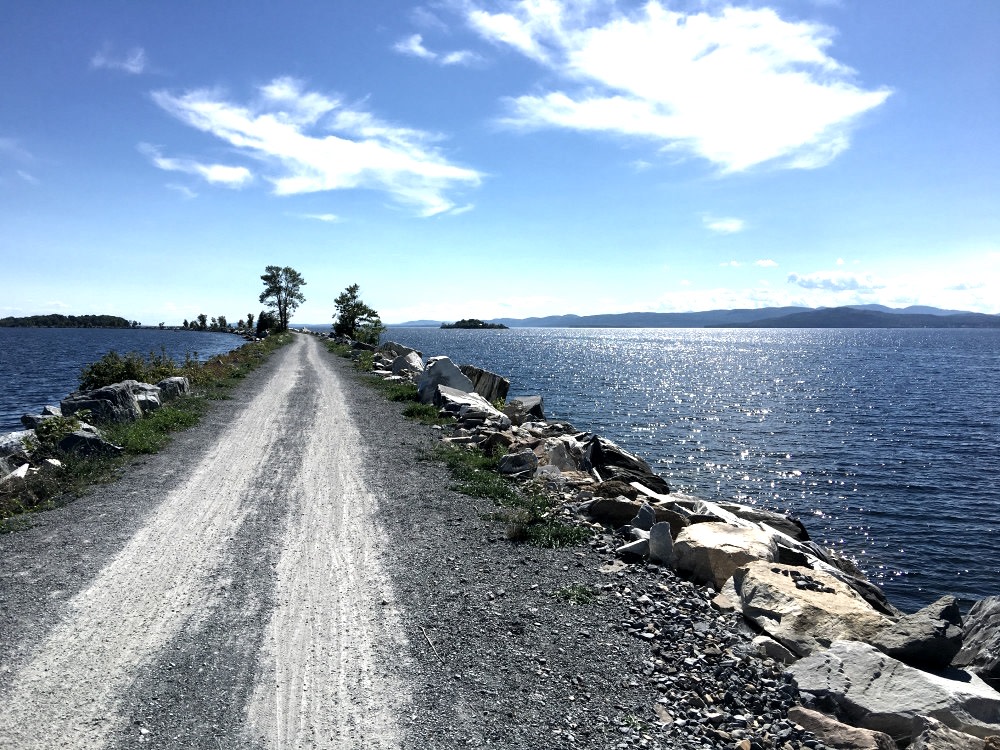 Outdoor Activities
Looking to get outside? There's no better way to explore Vermont than on a bike. Great Bike Tours gives guided tours starting in Shelburne that include great biking, beautiful scenery, and yummy food. You can also hit Shelburne Bay Park for more biking and hiking (or snowshoeing and cross-country skiing, depending on when you're in town!). The 104-acre park is dog friendly and has areas for fishing and picnicking. Looking for a more challenging and technical hike? Head over to Mt. Philo just a few miles south of our Inn.
If you're lucky enough to be in Shelburne during the fall, make a visit to Shelburne Orchards. With breathtaking views and delicious apples, cider, and cider donuts, this place shows off the best of what fall in New England has to offer.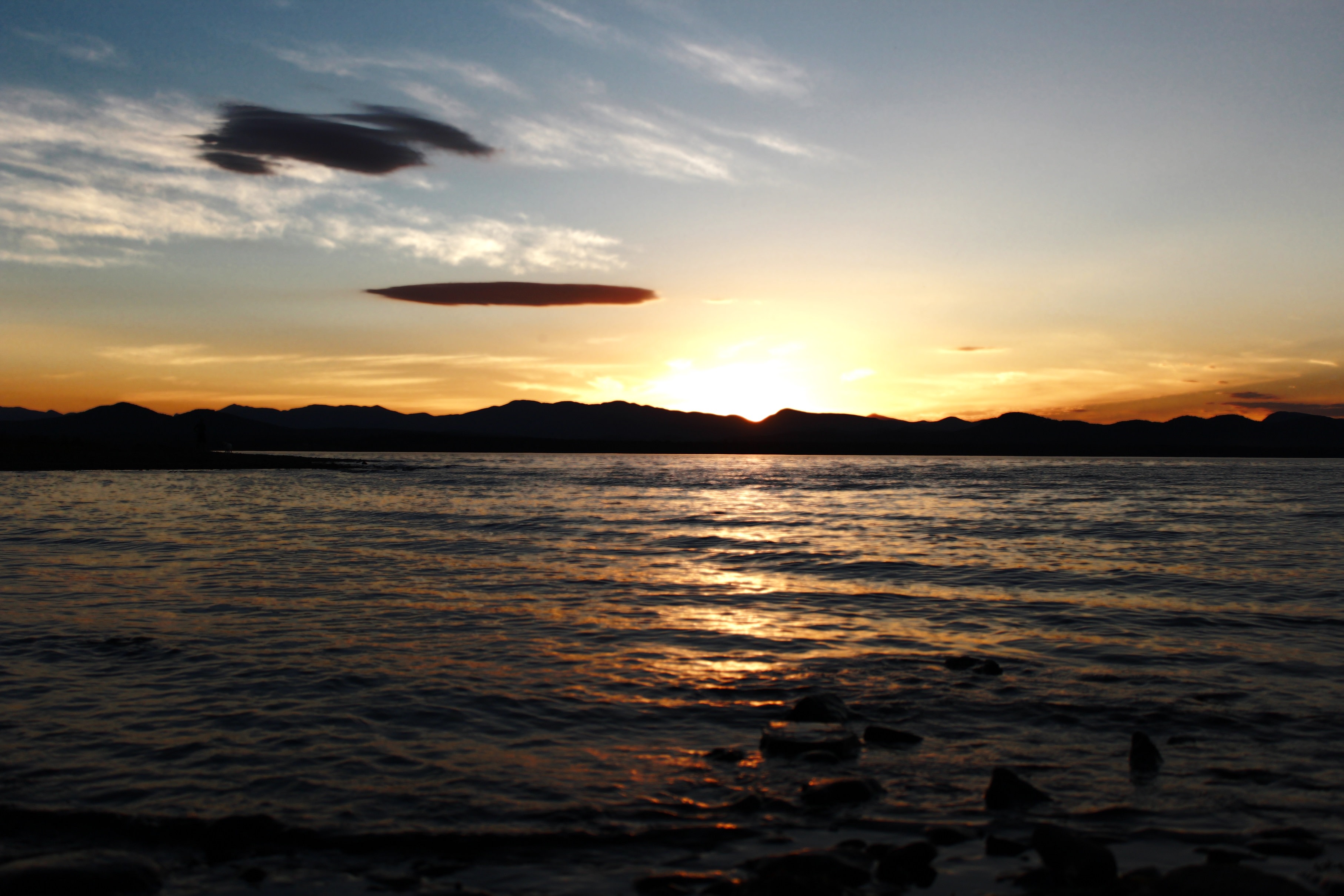 Gorgeous Sunsets
Finally, every great vacation should include a sunset, and your time in Shelburne is no different. Grab the family and head down to Shelburne Town Beach, where you'll see the sky light up in pinks and blues as the sun dips down into the mountains behind Lake Champlain.
With all of this to explore, there's no doubt your time in Shelburne will be filled with fun and relaxation. But, if that's not enough, check out what nearby Burlington, VT has to offer!
Read our Blog posts to learn more about the Shelburne area!
Shelburne Museum
Just a Short Walk from Our Inn
Plan Your Visit to Shelburne, VT: Shelburne Museum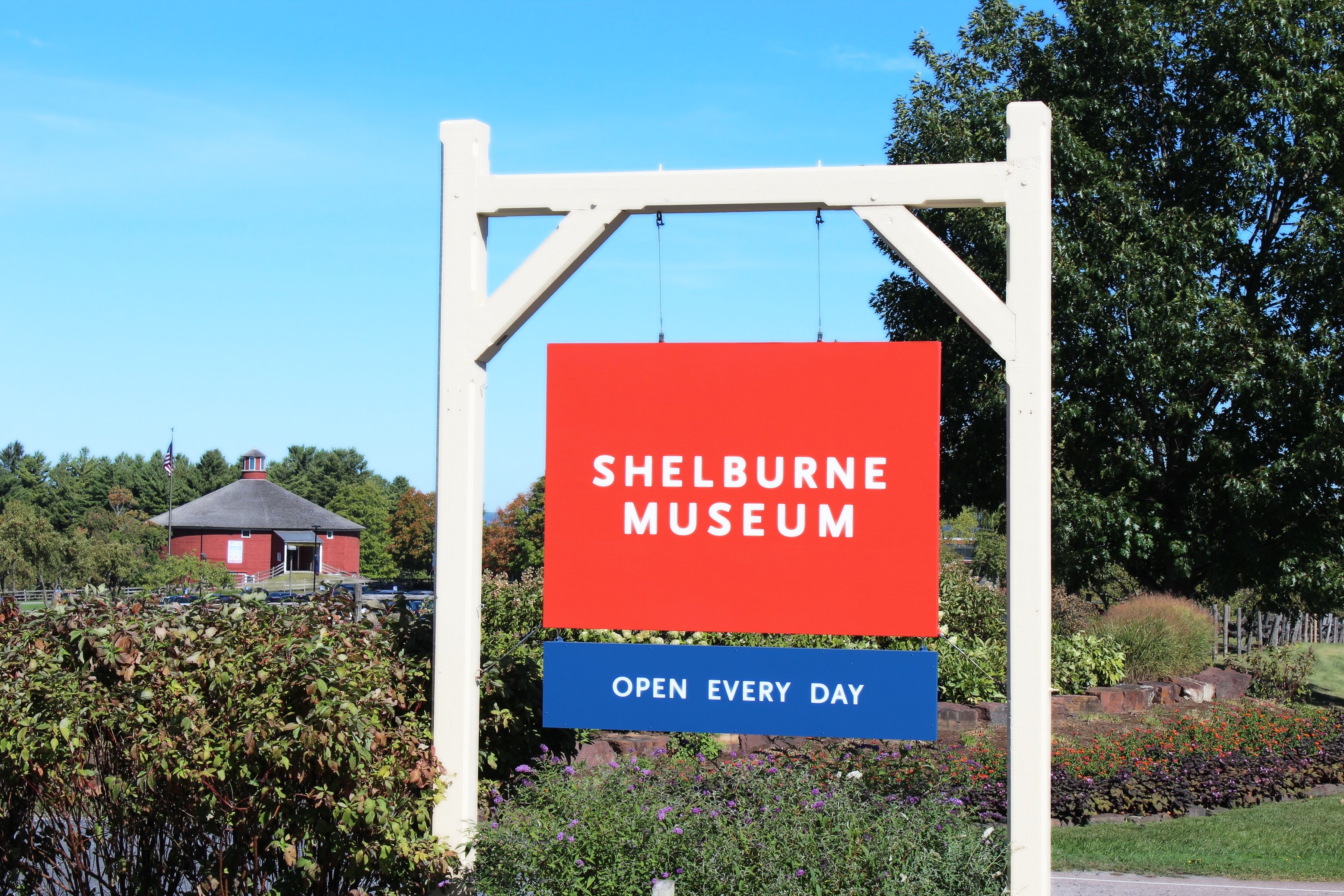 Save a full day (or two!) to make your way through Shelburne Museum -there's a lot to see!
That's because Shelburne Museum isn't your typical museum. It's more like a super-museum that's made up of multiple museums all housed on a single 45-acre property. Each of the 39 buildings offers a completely unique experience. The founder of the museum, Electra Havemeyer Webb, was a pioneer in the collection of American folk art, but the museum has everything from impressionist paintings to quilts and textiles. The central house, which is decorated to look like the founder's family's Park Avenue apartment, houses paintings from their private collection, including works by Monet, Manet, and Degas. There's also a toy collection, a printing shop, a blacksmith, and several local artisans.
The highlight for many people is the Ticonderoga. It's a restored 220-foot steamboat that gives visitors an idea of what life was like on board a steamship in 1923. You can tour the ship's four decks, crew's quarters, and so much more.
If all of this seems like too much to see in a single day, don't worry! Your ticket gets you admission for two consecutive days -- the day of purchase and the day after. And, when you stay at our Inn (located only a short walk from Shelburne Museum), you receive a discounted admission!
Come stay with us and experience the best of Shelburne Museum and everything else that Shelburne has to offer.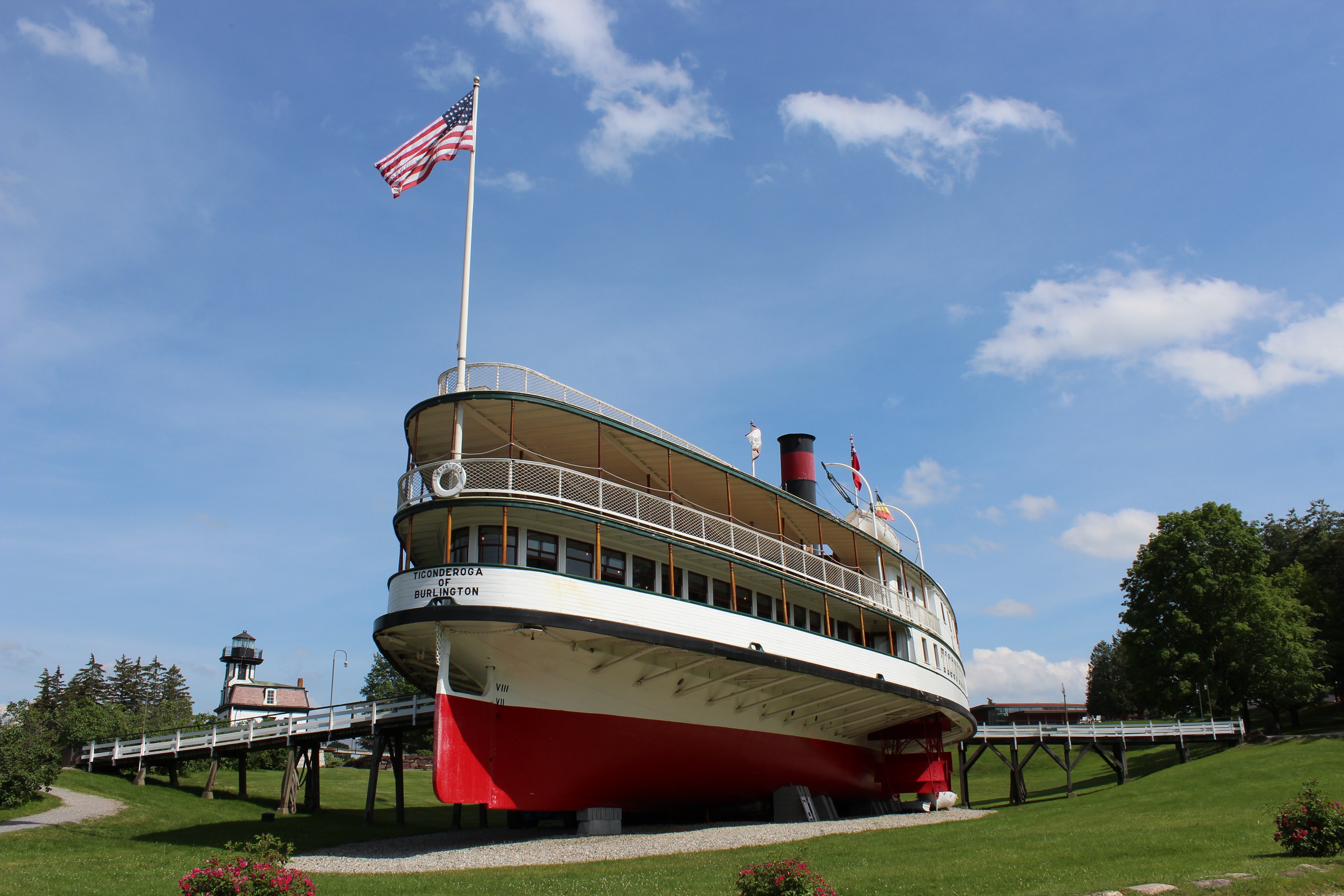 Shelburne Farms
Just a Short Drive from Our Inn
Plan Your Visit to Shelburne, VT: Shelburne Farms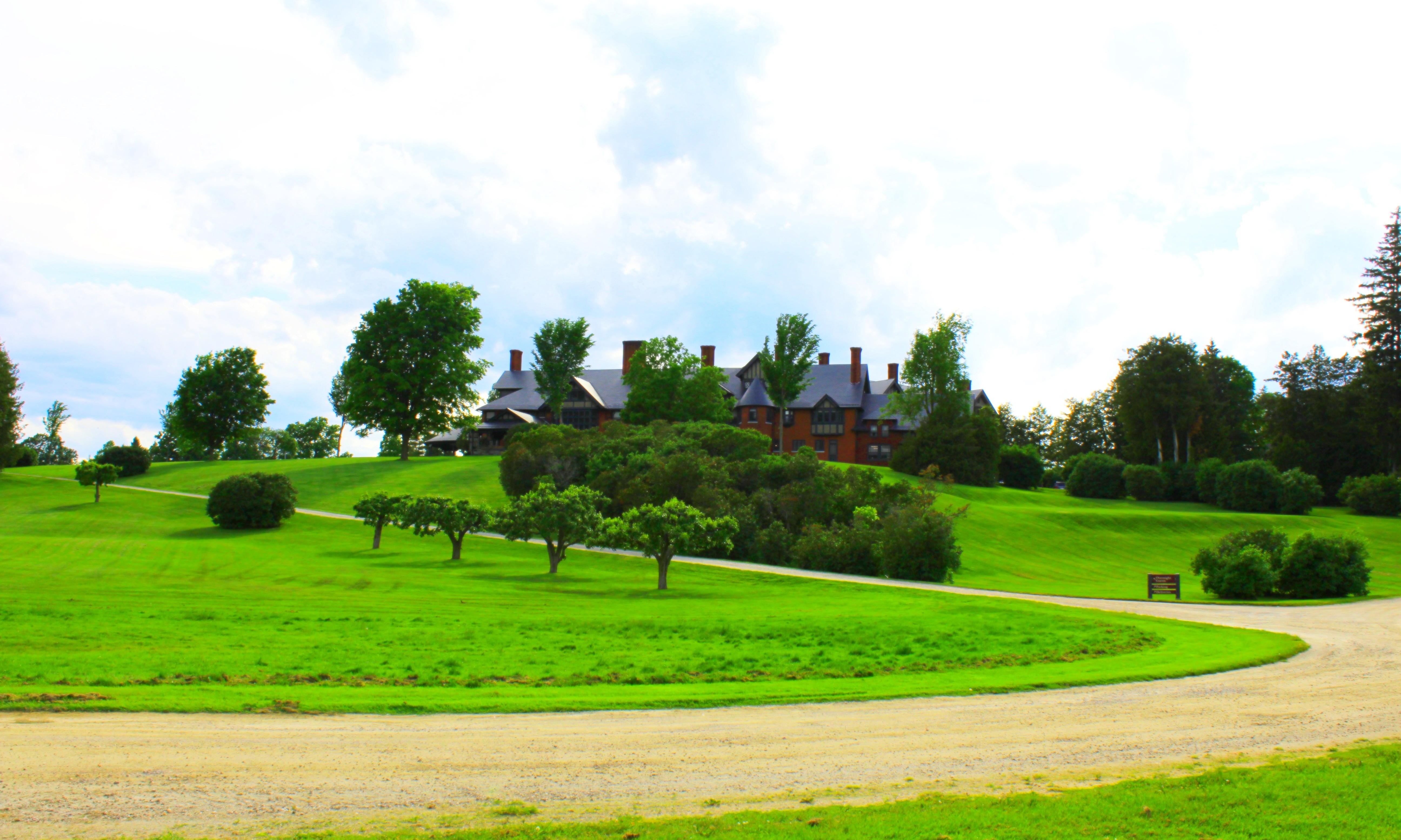 Shelburne Farms combine gorgeous scenery, fun activities, and an educational experience all into one incredible time that the whole family can enjoy.
Historically, Shelburne Farms was an estate owned by the Vanderbilt family. Today, it's a working farm and an educational institution where you can spend some time enjoying the great outdoors and learning about the process of sustainable farming. Take a tractor ride, meet the farm animals (chickens and cows and pigs, oh my!), and visit the bakery and cheesemaking facilities. But, the most amazing part of it all is the inspiration that you'll come away with after seeing their commitment to sustainable farming practices.
There's plenty to do here even during the winter! Keep an eye on Shelburne Farms' website and Facebook page for more details. The grounds are open at no charge for skiing, sledding, showshoeing, trail walking, and of course, lake viewing! Horse-drawn sleigh rides are a popular fun activity!
https://shelburnefarms.org/calendar/event/january-february-horse-drawn-rides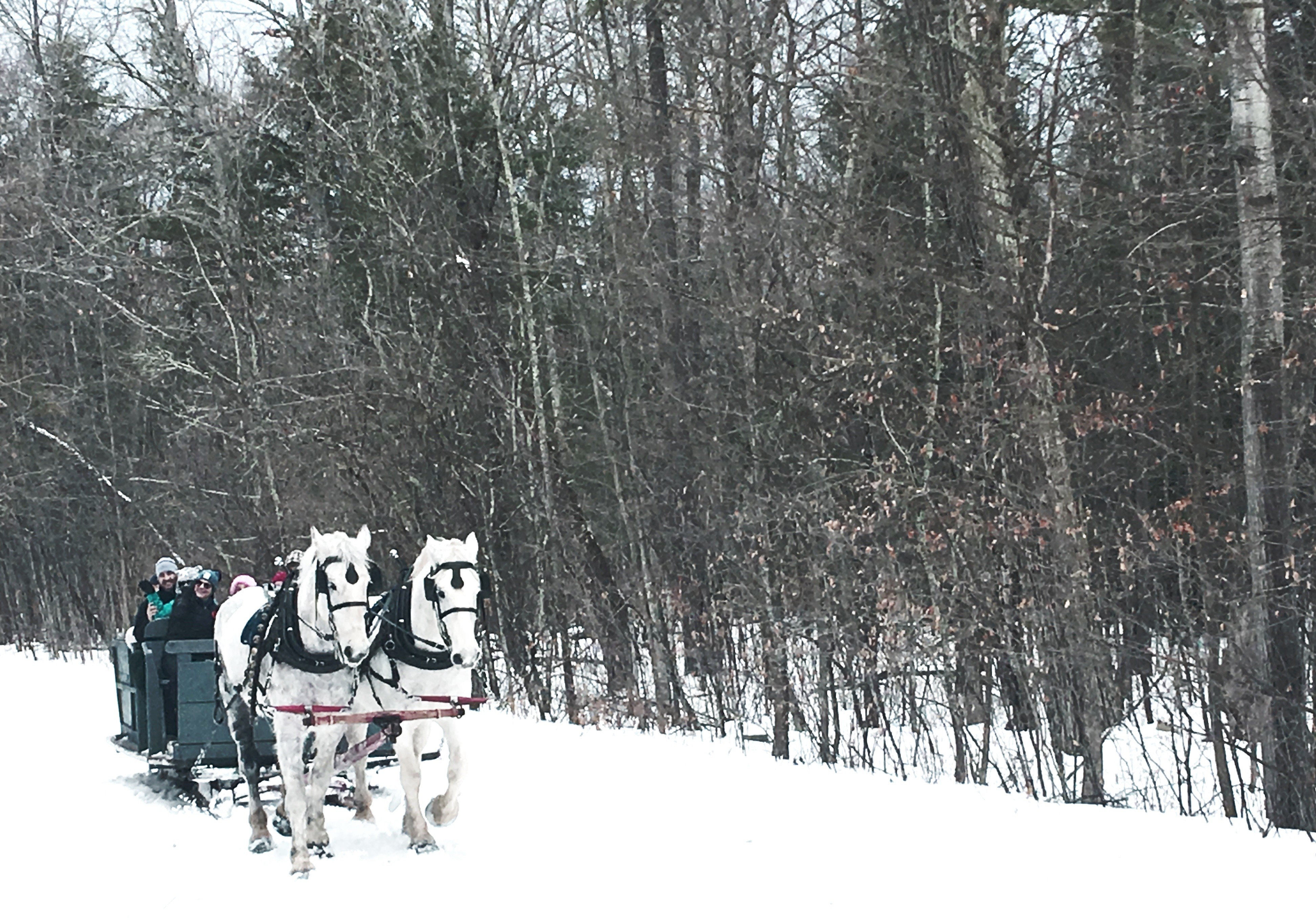 Shelburne Farms's Coach Barn has also been home to the annual Vermont Cheesemakers' Festival! The festival is a top summer food festival in the United States" and sells out every year. Mark your calendars for Sunday, August 12, 2018!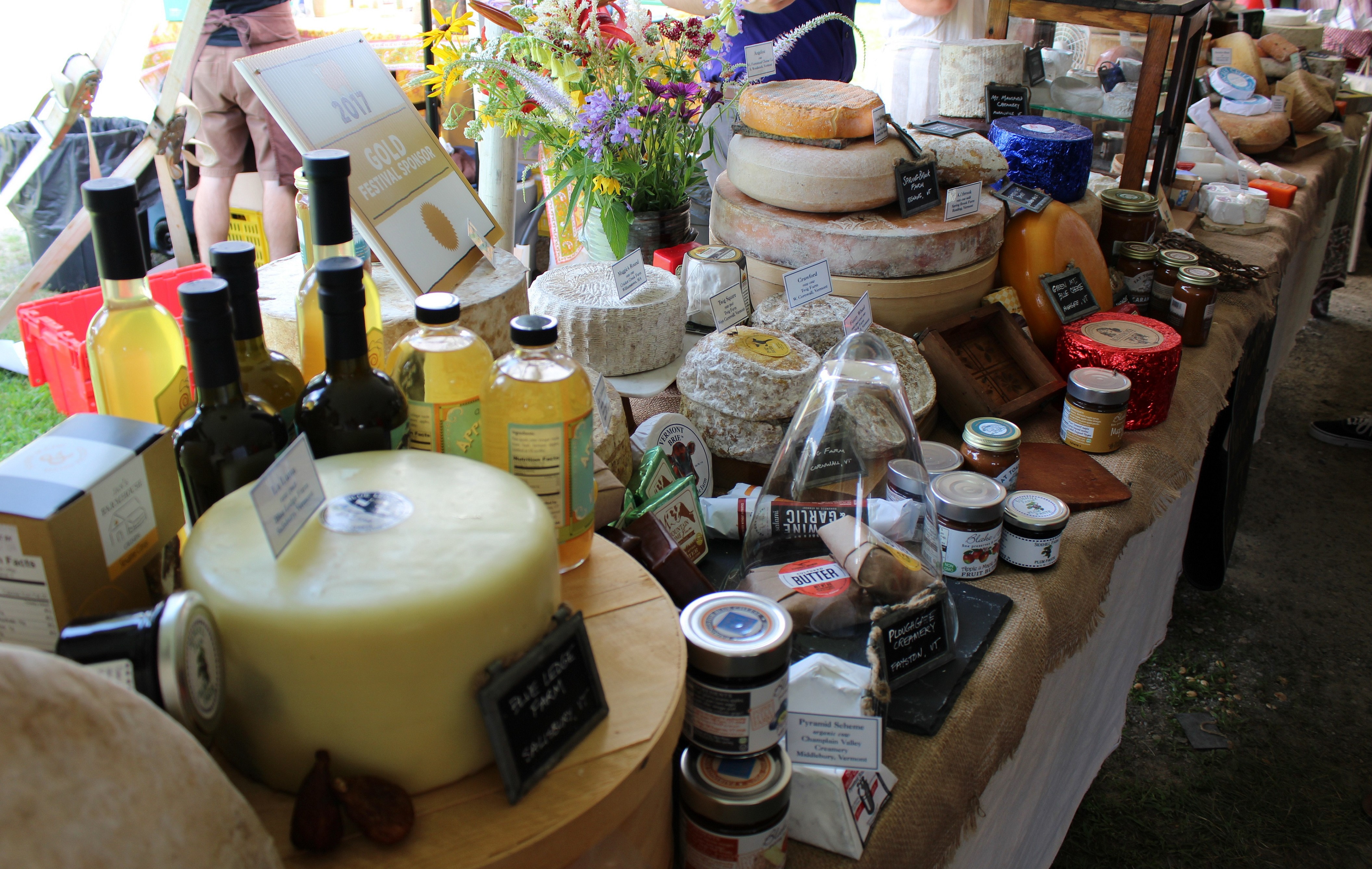 Beyond the farm itself, the surroundings are second to none and are an ideal wedding spot! Along with the Inn at Shelburne Farms, Heart of the Village Inn is frequently the top choice of accommodations for Shelburne Farms weddings guests.
You'll have sweeping views of Lake Champlain, and there are plenty of areas where you can picnic along the lake during the day and enjoy the sunset in the evening. Shelburne Farms also offers more than 10 miles of walking trails that are open year round, and from mid-May to mid-October, access to trails is included in general admission.
To top it all off, when you stay at the Heart of the Village Inn, you're only a few minutes away from Shelburne Farms. Come stay with us and experience the best of Shelburne Farms and everything else that Shelburne has to offer.
Teddy Bear Factory
Because Everybody Likes to Cuddle
Plan Your Visit: Vermont Teddy Bear Factory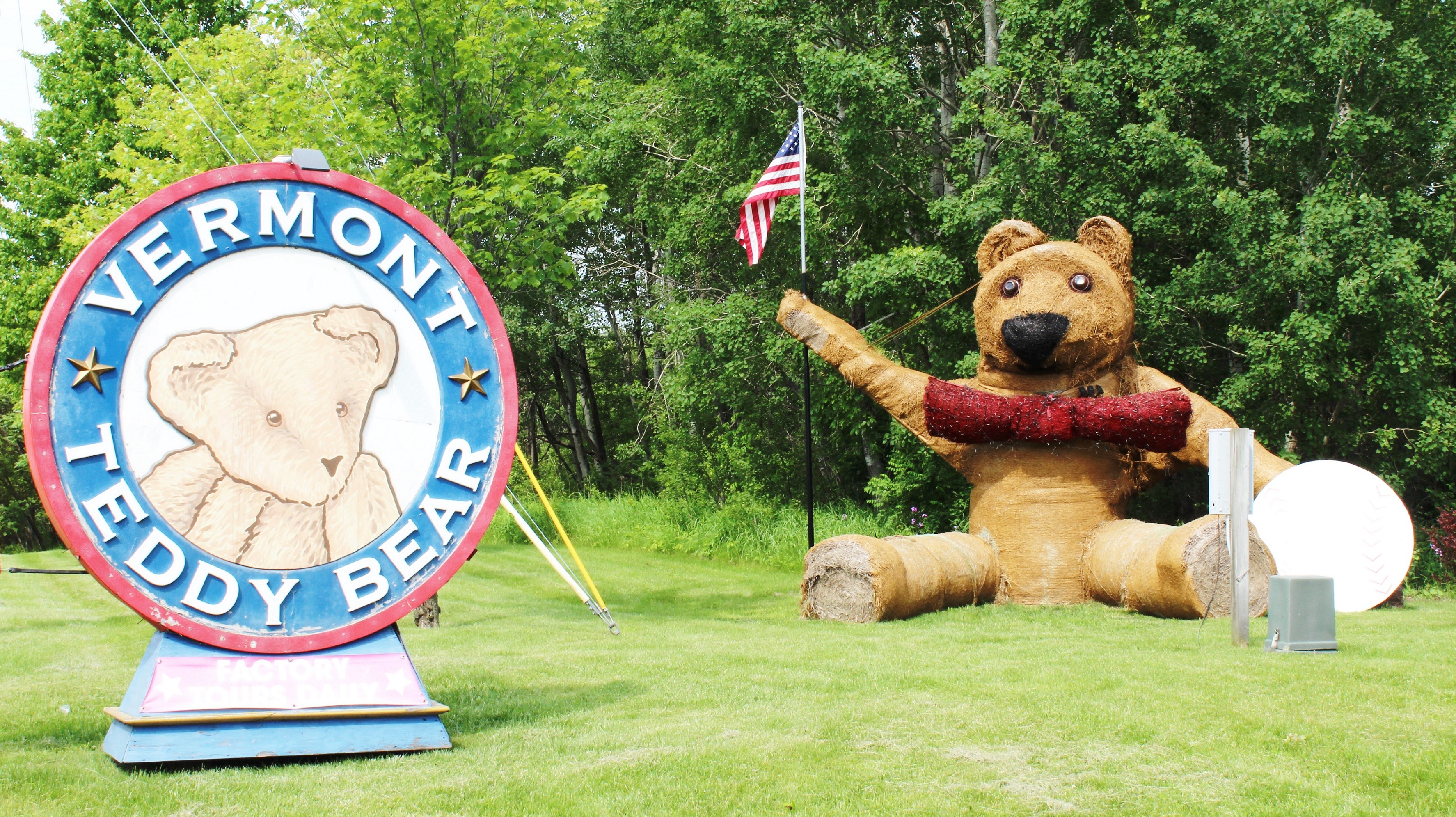 Shelburne Country StoreThe cuddliest bears in the entire Universe are made right here in Shelburne, Vermont, just a mile south of Heart of the Village Inn!
Designed, sewn, stuffed, and stitched with love and care, every bear is alive and full of personality. Take a tour when you visit Shelburne and find your own Bear! And, whatever the occasion may be, a Bear-Gram® is a popular creative alternative to flowers and other gifts!
Local Events
Local Events In and Near Shelburne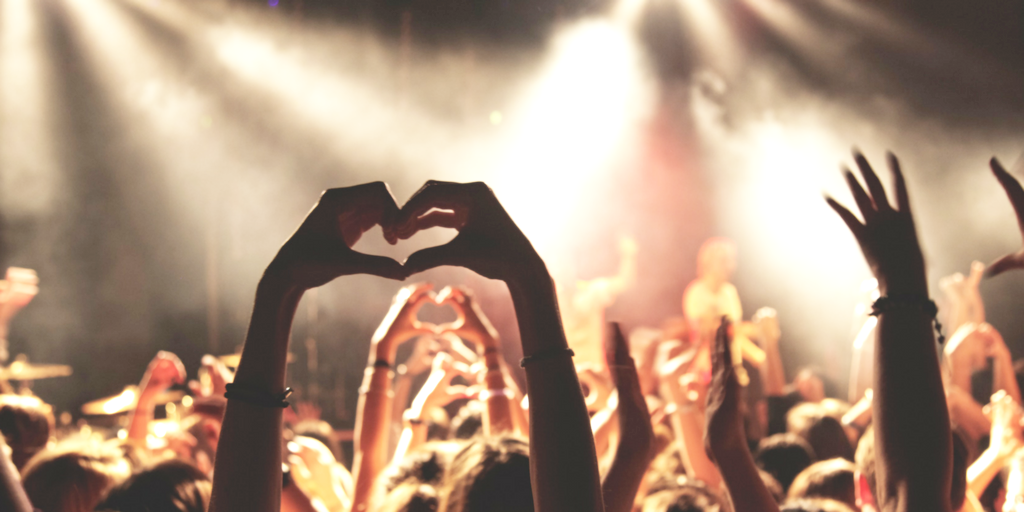 Our annual highly popular local events include a variety of experiences for nearly every taste. Below is our very own hand-picked list of 2018 events in and near Shelburne, Vermont:
FEBRUARY
MARCH
APRIL
MAY
JUNE
JULY
AUGUST
SEPTEMBER
OCTOBER
NOVEMBER
DECEMBER
Daily events include wine tastings at Shelburne Vineyard and beer tastings at Fiddlehead Brewing.
The list of events grows every year - there is something out there for everyone to enjoy.
Visit our Facebook Events page to learn about local events in Shelburne VT!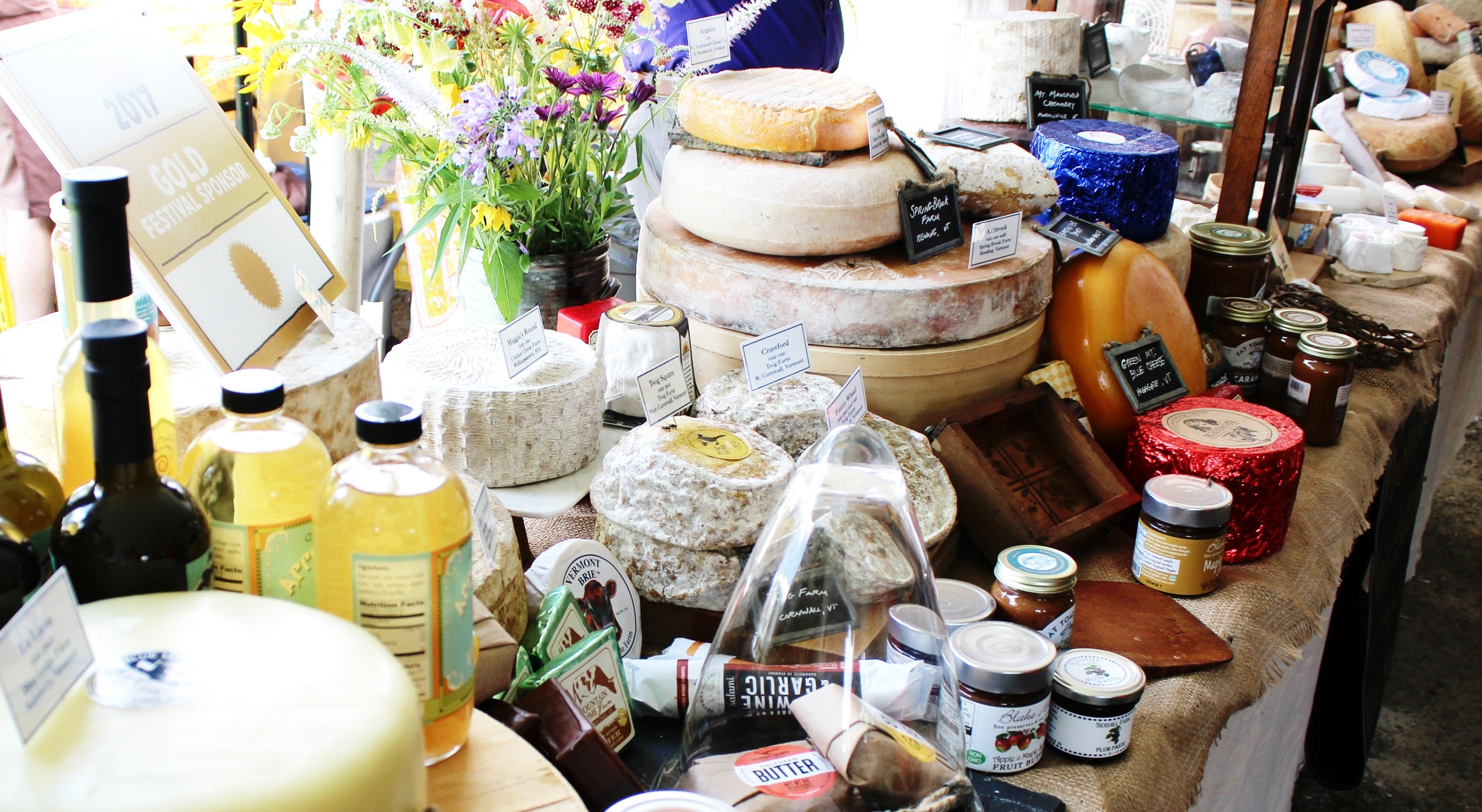 Food & Drink
Embark on a Journey of Taste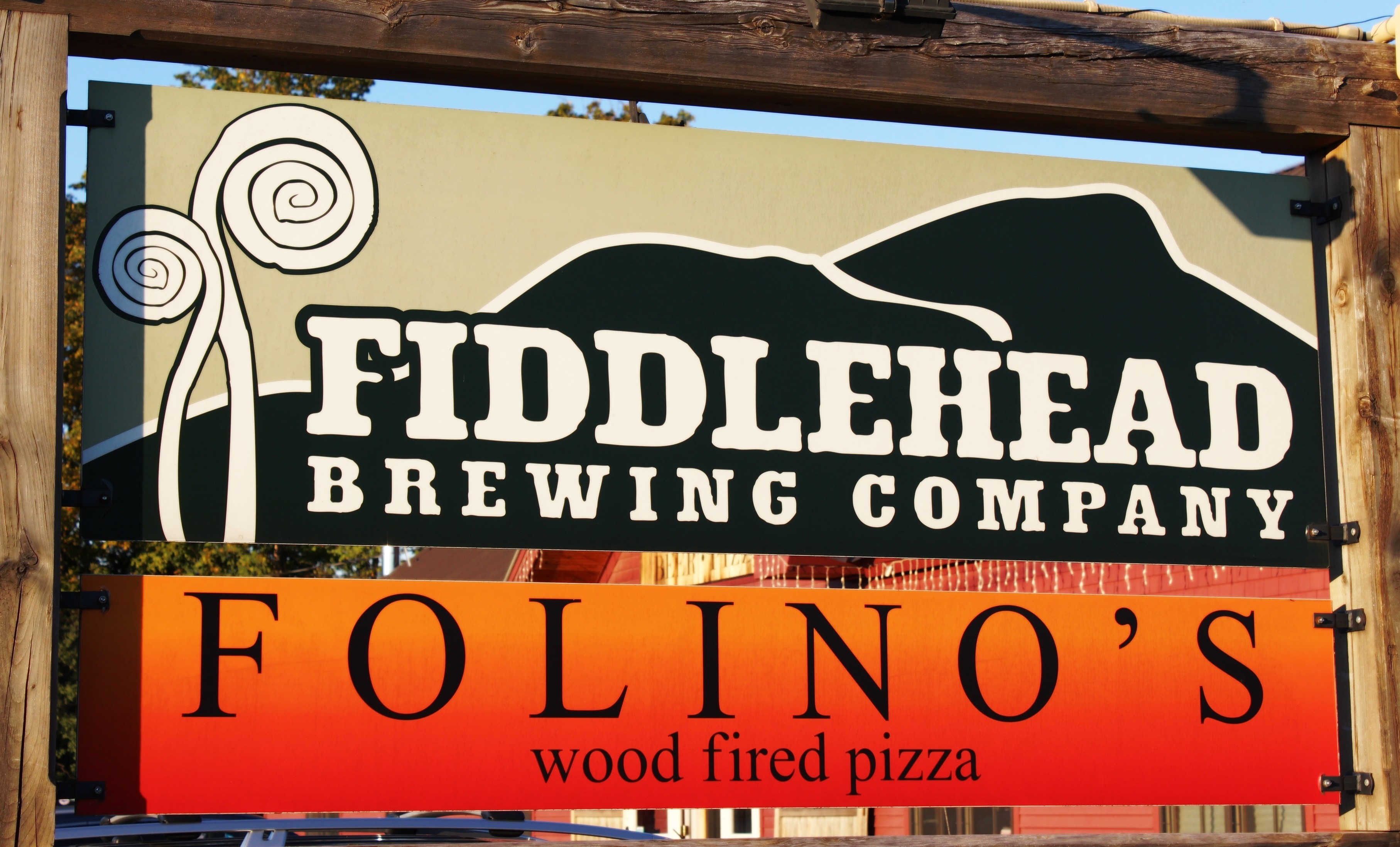 Vermont is well known for its gourmet artisanal food and drink scene and attracts an ever-growing foodie pilgrimage all year round.
There's so much to talk about when it comes to eating and drinking your way through your Vermont experience that we had to create a separate Food & Drink section as part of our website!
Read our in-depth posts below and discover your new personal faves!
Fall Foliage
Five Fantastic Places To Enjoy Fall Foliage Near Shelburne, Vermont
Plan Your Trip: Viewing The Leaves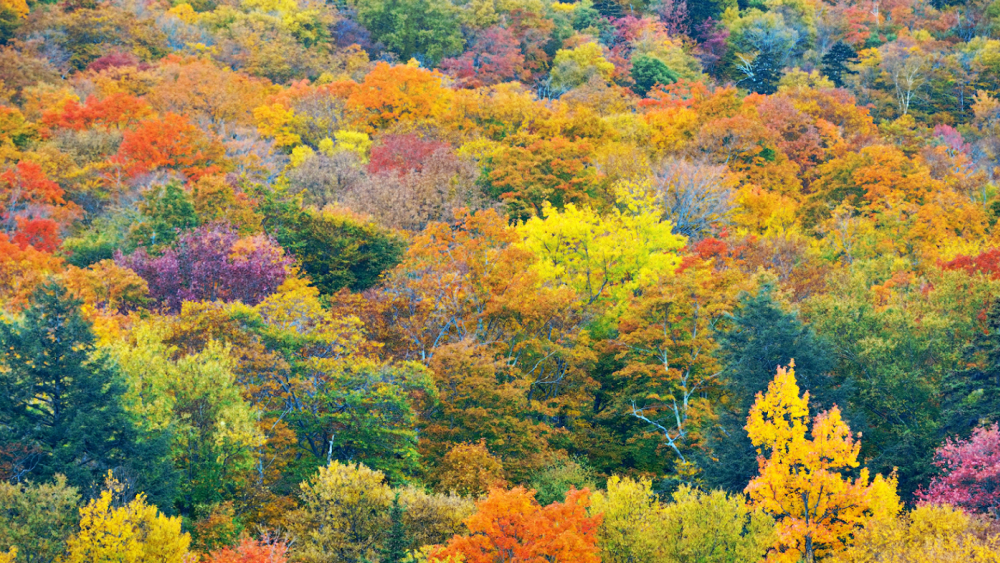 When the summer heat cools down and the crisp, autumn air starts to roll in, we've only got one thing on our minds: fall foliage. In most other places, people pine after summer, but, here in Vermont, the start of fall brings vibrant colors and breathtaking views. There's a reason that fall is our favorite season of the year, and we guarantee that if you make the trip, it'll be your favorite, too. But, don't take our word for it! Come and see the incredible foliage for yourself. To help you plan your autumn getaway, we've listed some of the spots that you should visit to really see the best of what Vermont has to offer during its most glorious season.
Shelburne Farms
Our first favorite spot is just minutes away from our Inn. This impressive non-profit sustainable education farm is located on a beautiful property that's at its most gorgeous in the fall. Take the kids so they can get the chance to play with farm animals and learn about cheese making. There are also walking trails and a restaurant on site that offers a farm-to-table, gourmet dining experience. Find a place to enjoy the fall colors' beauty reflecting in the majestic Lake Champlain for a double effect!
Mt. Philo
For sweeping views of Lake Champlain, the Adirondacks, AND fall foliage, pay a visit to Mt. Philo State Park in Charlotte, VT. The Mt. Philo summit sits about 1,000 feet above sea level, and the views are absolutely breathtaking. It's a 25-minute, moderately technical hike to the top, but, once you get there, it's worth it. You can also walk up the tarmac road for an easier experience. Or, if you'd prefer all of the reward with very little effort, you can even drive to the top. Mt. Philo also has areas for camping and picnicking, so grab your family, pack a lunch, and make a day out of enjoying the foliage in one of Vermont's most beautiful state parks.
Camel's Hump
Head to Camel's Hump State Park in Waterbury for some more great hiking. The Monroe Trail, a manageable 3.2-mile loop is one of the more popular ways to get up to the summit. It's not the world's easiest hike, but the views from the top are epic. Wear good shoes because the trail can get rocky.
Route 100
Route 100 offers everything you could possibly be looking for in your fall foliage experience along one scenic route. Hiking? Check. Canoeing? Check. Small-town shopping? You guessed it. Check. Glide down the Waterbury Reservoir and see the colors of the leaves reflected in the water. Or, if you prefer to enjoy your foliage while shopping, pay a visit to downtown Stowe, VT. Our favorite thing to do on Route 100? Just keep driving, and take it all in.
When you're staying at our Shelburne B&B, we recommend taking a day trip to Stowe and back. Get on a scenic rural Route 116, then take Route 17 or Lincoln Gap Road (both full of twisties and sweepers), which will eventually lead you straight to Route 100 - go north, you can thank us later. With its scenic mountain roads and gorgeous views, this drive is like something out of fall foliage fairytale.
Mt. Mansfield
Route 100 is also hands down the most scenic way to get to Stowe. Make the trip to Mt. Mansfield because the views are absolutely extraordinary! This is the granddaddy of all summit views in Vermont. For those who want to hike it, the 6+ mile Sunset Ridge Trail offers a fairly difficult journey to the top. Or, for $26, you can also get up via a gondola, which has windows on all sides so that you can take in the view the entire way up.
Skydiving
Now, here's one for the thrill seekers! If you're an adrenaline junkie, there's no better view of the foliage than the one you get after jumping out of a plane. Drive about 40 minutes outside of Shelburne to Addison, VT and pay a visit to the fine folks at Vermont Skydiving Adventures. Even if this is your first foray into skydiving, don't worry – the friendly and knowledgeable staff will make you feel comfortable and safe. And trust us, when you're cruising down from 13,000 feet and soaking in all those yellows, reds, and oranges of the season, you'll be glad you took the plunge.
Waterfalls
Vermont waterfalls are gorgeous any time of the year, but experiencing them in the Fall is an added bonus! Our blog post is sure to give you a few ideas for planning your day trips.
Getting Here
All Roads Lead to Shelburne
The Heart of the Village Inn is located in the heart of historic Shelburne Village, in close proximity to the Shelburne Museum, the Vermont Teddy Bear Factory, Fiddlehead Brewery, Shelburne Vineyard, and Shelburne Farms. It is accessible by bus from Burlington and Middlebury, and is just off the Lake Champlain Bikeway. We recommend planning your trip online.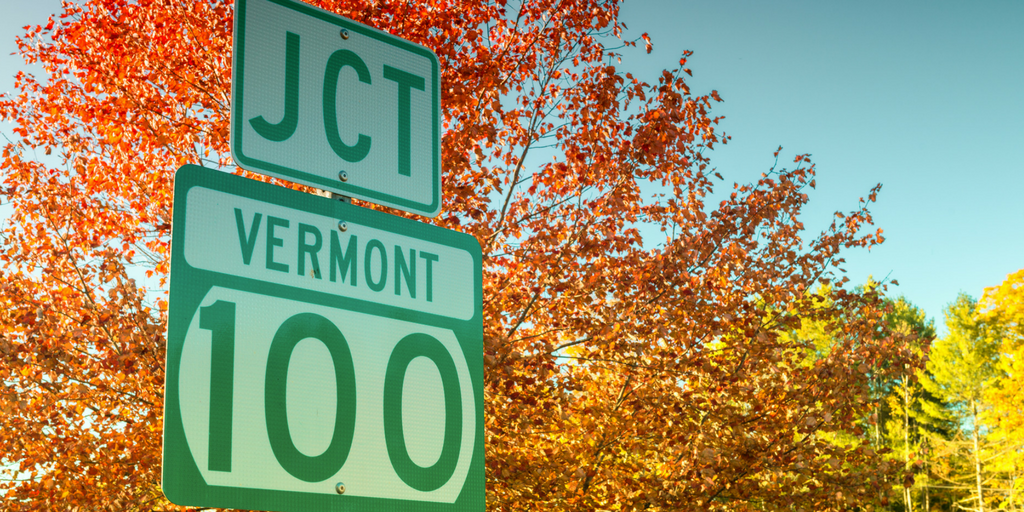 From NY/NJ
Take I-87 N (NYS Thruway) toward Albany. Follow I-87 north to Exit 20. Take Rt. 9 to Rt. 149 to Ft Ann, left on Rt. 4 & Rt. 22 to Whitehall, right on Rt. 4 to VT. Take exit for Rt. 22A, exit left on Rt. 22A to Vergennes and then Left on Rt. 7 (north), about 15 miles to Shelburne.
From CT and Western MA
Take I-91 N to I-89 N. Take Exit 13 to Rt. 7 South (Shelburne Rd.) Follow Rt. 7 south for 5 miles through the town of Shelburne.
From Boston
Take I-93 N to I-89 N. Take exit 13 onto Rt. 7 S (Shelburne Rd.) south. Follow Rt. 7 south for 5 miles through the town of Shelburne.
From Montreal
Take Autoroute 10 E across the Pont Champlain. Continue on 10 E and take exit 22 to merge onto 35 S. Turn left on Rt. 133 S and enter the United States. Continue on I-89 south. Exit at the US Rt. 7 exit and travel south 5 miles on Rt. 7 through the town of Shelburne.