July 13, 2017 by: Heart of the Village Inn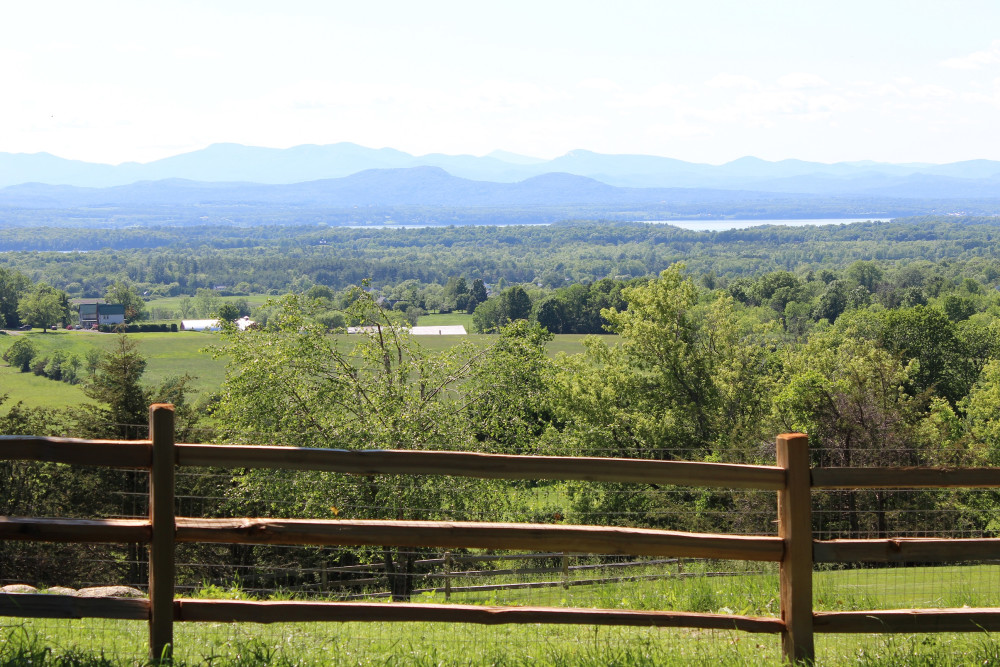 You're in Shelburne, Now What?!
Welcome to Shelburne, VT – we're excited to host you at the Heart of the Village Inn, #1 Bed & Breakfast in Shelburne, VT with tons of rave reviews! Our beautiful town has something for everyone, whether you'd rather spend your vacation hitting a museum, enjoying the great outdoors, or eating some seriously good food. From sightseeing to shopping, there are plenty of ways for you to enjoy your time here – not to mention lots of chances to grab a beer (or two) along the way.
Sightseeing
Travel back in time to historic New England with a visit to the Shelburne Museum. With a steamship, a lighthouse, a blacksmith shop, a print shop, and much more all on the same property, it's more like five museums in one. Your ticket gets you in for two days, and there's enough to see that most people spend a full day here.
Ever wanted to run with chickens or milk a goat? Shelburne Farms, another classic stop in town, used to be a summer cottage owned by the Vanderbilt family. In-season (from mid-May to mid-October), they offer Children's Farmyard activities, cheesemaking tours, guided property tours, and ten miles of walking trails with views of Lake Champlain.
Dining, wining, and beering
We hope you brought your appetite because there's lot of good eating and drinking to be done in Shelburne. For great diner fare, visit the Dutch Mill. For more of a elegantly eclectic brunch and dinner experience, visit Rustic Roots, where the food is delicious and they've got a legendary stacked Bloody Mary. Both Barkeaters and The Bearded Frog offer a cozy setting and some of the best cocktails in town, while Cucina Antica and La Villa both serve up delicious Italian fare. Folino's is hands down one of the best wood-fired thin-crust pizza restaurants you will ever find! And it's BYOB!
For the wine tasting fans out there, head on over to Shelburne Vineyard. $7 gets you a sample most of their wines, and you get to keep the glass. They also offer a chocolate and wine pairing, a cheese and wine pairing, or wines by the glass. And, if you need to work up some thirst before hitting the vineyard, you can take a short hike on Mount Philo, which is only a few minutes away.
If you're more of a beer drinker, head on over to Fiddlehead Brewery. Even though they don't sell pints, they do offer free samples of the beers on tap, which you can buy in cans or growlers to take home. Or, better yet, take them over to Folino's.
Shopping
If you want to get some shopping done, head to the center of town, and start at the Shelburne Country Store. From the moment you walk in, you feel like you've hopped into a time machine. Wander through the store, and you'll discover different sections with almost anything you could imagine, from fudge, chocolates, and penny candy to soaps and lotions. Tucked in the back is a Christmas themed room that's packed with decorations, ornaments, and stockings.
Take a short walk around the corner and you'll run into the Flying Pig Bookstore, a cool independent bookshop. There's also Jamie Two Coats Toy Shop, which is stacked with anything a kid could want, including board games, science kits, and a costume closet. Any foodies out there shouldn't miss the chance to stop by Chef Contos Kitchen & Store, a shop selling beautiful kitchenware and offering cooking classes on most weekend nights. Check the store calendar for the dates you'll be in town!
Outdoor activities
Looking to get outside? There's no better way to explore Vermont than on a bike. Great Bike Tours gives guided tours starting in Shelburne that include great biking, beautiful scenery, and yummy food. You can also hit Shelburne Bay Park for more biking and hiking (or snowshoeing and cross-country skiing, depending on when you're in town!). The 104-acre park is dog friendly and has areas for fishing and picnicking. Looking for a more challenging and technical hike? Head over to Mt. Philo just a few miles south of our Inn.
If you're lucky enough to be in Shelburne during the fall, make a visit to Shelburne Orchards. With breathtaking views and delicious apples, cider, and cider donuts, this place shows off the best of what fall in New England has to offer.
Finally, every great vacation should include a sunset, and your time in Shelburne is no different. Grab the family and head down to Shelburne Town Beach, where you'll see the sky light up in pinks and blues as the sun dips down into the mountains behind Lake Champlain.
With all of this to explore, there's no doubt your time in Shelburne will be filled with fun and relaxation. But, if that's not enough, check out what nearby Burlington, VT has to offer!