June 1, 2015 by: Heart of the Village Inn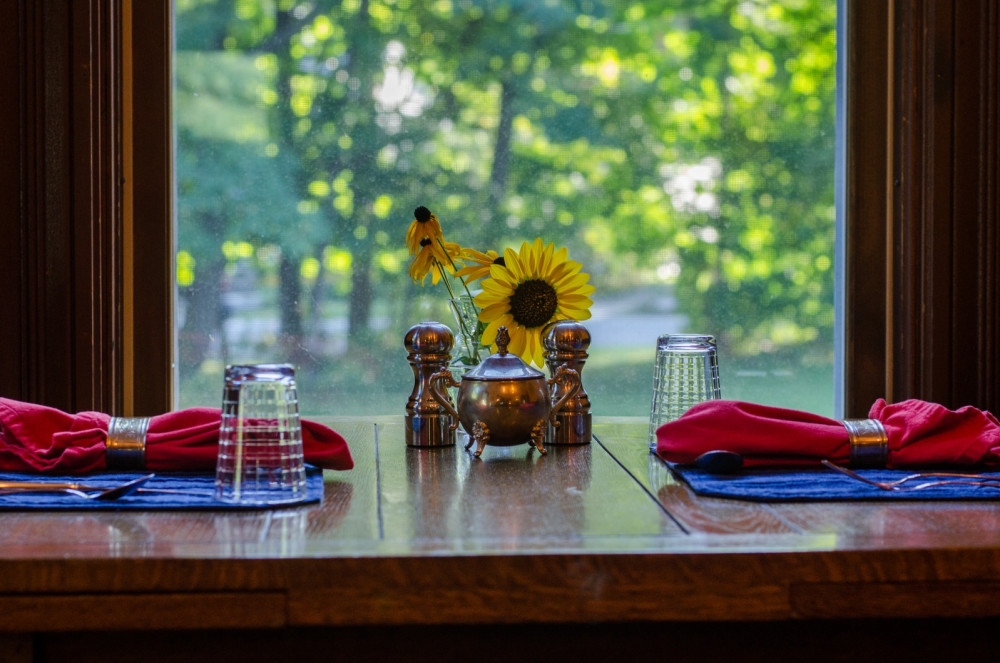 Welcome to Our Modern Vermont Bed & Breakfast!
Welcome to the Heart of the Village Inn in Shelburne, VT! We're so happy you're considering staying with us and want to take this chance to tell you a little bit more about our wonderful inn.
How we run our bed and breakfast
The Heart of the Village Inn is a bed and breakfast, which means the innkeepers (that's us!) run it right out of our own home. The house, a Victorian home built in 1886, is beautiful, cozy, and located right in downtown Shelburne. We provide guests with an intimate, friendly, B&B experience that (of course) comes with an incredible, hearty made-to-order breakfast that past guests say is second to none.
We put a ton of care into making our home a wonderful place for visitors to stay and we love the way that our guests bring this place to life!
A couple things we don't do
We run our inn all on our own without the support of additional staff, which helps us retain the personal touch that makes it so special. Since it's just us, we don't have the resources to do a full turndown service every night. The entire inn is kept in pristine condition and we do basic daily tidying of the rooms, but we won't make beds or leave teeny mints on your pillows. Most of our guests are fine with this because they realize that it gives us time to pay attention to more important things (like preparing those delicious breakfasts).
We also don't allow check-ins at any time of day. Our specified check-in window is between 3 – 7 PM every day. If you need to check in outside of these specified hours, we can certainly accommodate you, but we'll have to charge a fee and you must notify us in advance! There's no front desk or concierge, so if you arrive outside of standard check-in hours without letting us know, we can't guarantee that someone would be available to let you in.
Ask us questions!
We're big believers that clear communication is key to a great experience for you and us! We take pride in the amazing experiences that we've been able to give to our many satisfied guests during their time in Shelburne, and we hope you'll come stay with us and experience it for yourself. But, we also can't be everything to all people, so, if anything about the way we run our inn doesn't appeal to you, we're sure that you'll be able to find other wonderful options for your stay. If you have any further questions we can answer, don't hesitate to ask!