August 12, 2016 by: Heart of the Village Inn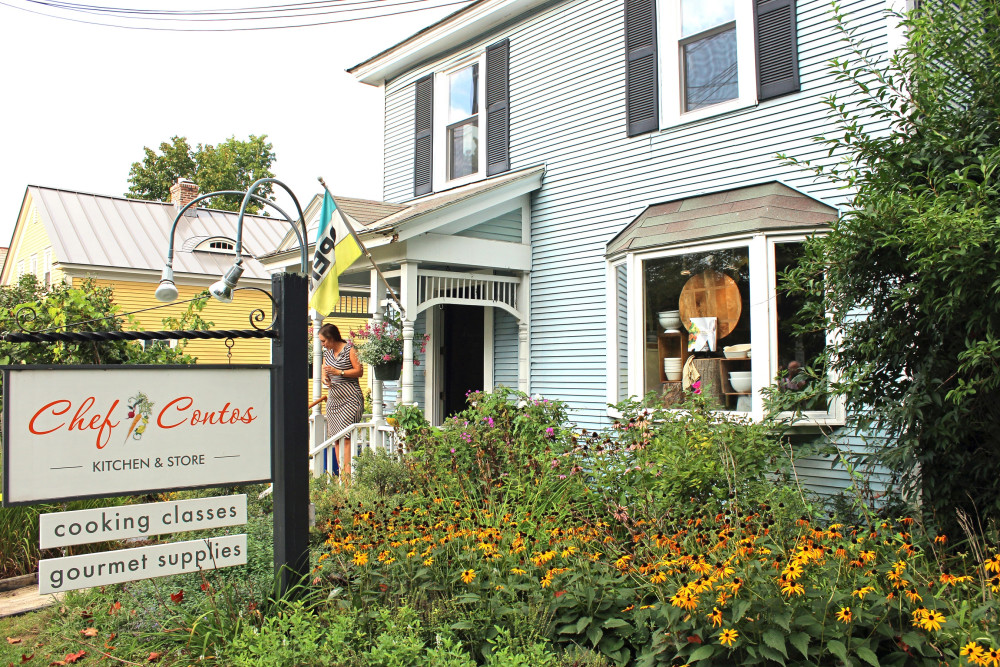 UP YOUR ENTERTAINMENT GAME WITH COOKING CLASSES AND MORE FROM CHEF CONTOS!
Want to learn more about the culinary arts? Looking for professional-quality cookware, equipment, and edibles? Step across the street from the Heart of the Village Inn and into Chef Contos Kitchen & Store. Their cooking classes have been rated one of the best in the world by Food & Wine Magazine, and are taught by Chef Contos herself, using only the finest tools of the trade.
These coveted cooking classes feature Wolf induction rangetops along with products by Staub, Kyocera, and Rosle, and classes are kept intimate and interactive by limiting each to nine participants total. Just remember that classes fill up quickly, so be sure to reserve your spot!
There is also a 10% shop discount for each class participant, so you can browse the store shelves for an assortment of chef selected specialty foods, kitchen tools and equipment, while saving a little cash. Get a head start on that holiday gift list or snag a gift certificate and let your loved ones choose their own items.
Whether you're a culinary newbie or a seasoned cook, making time to experience Chef Contos Kitchen & Store is an absolute must!