November 7, 2017 by: Heart of the Village Inn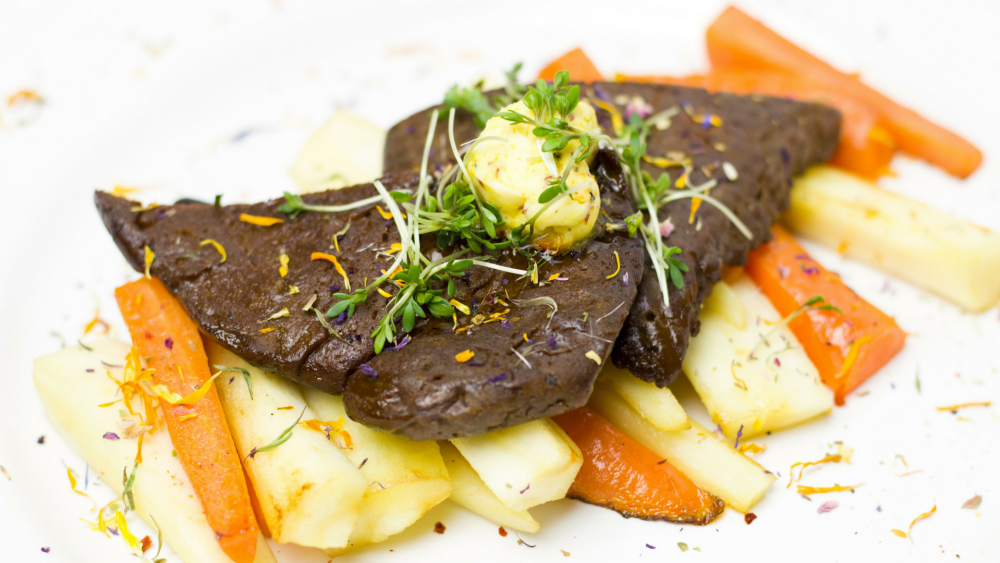 Top 9 Vegan & Vegetarian Restaurants Near Shelburne, VT
If you're a vegan or a vegetarian, the restaurants in Shelburne VT (all within a short waling distance from our Inn) got you covered. And if you are willing to drive a few minutes, we're close to some of the most rocking vegan and vegetarian food in the world. From the cubano with seitan at Duino to the vegan cinnamon French toast at Magnolia, no matter what kind of food you're looking for, you'll find it here. Below are some of our favorite spots in the area.
Revolution Kitchen
This Burlington, VT restaurant serves up delicious Asian-inspired dishes using local Vermont ingredients. It's an all-vegetarian menu and they're super vegan friendly. You'll get tasty classics like pad thai, laksa noodle pot, seitan picatta, and incredibly delicious desserts that change daily.
Zabby & Elf's Stone Soup
The menu at this New York Jewish deli-inspired restaurant changes daily based on what's available and what the staff is in the mood to make. Their delicious vegetarian dishes have included Seitan Kung Pao, tandoori tempeh, and macaroni and cheese. Go in and be ready for a surprise. You won't be disappointed.
New Moon Café
New Moon serves non-vegan food, but it has a complete vegan menu. That's right, folks: full vegan menus for breakfast, lunch, and early dinner. Enjoy a vegan morning glory muffin for breakfast, pan-seared tofu or seitan for lunch, and a full selection of vegan salads.
Magnolia Breakfast & Lunch Bistro
Vegan cinnamon french toast? Yes, please! Magnolia has a ton of vegetarian, vegan, and gluten-free friendly options. It's a perfect place to bring the entire family for a delightful breakfast or brunch – complete with brunch cocktails.
Penny Cluse Café
Penny Cluse is a local favorite. They serve breakfast and lunch all day and have incredible vegetarian sandwiches. We're talking vegetable reubens, kale quesadillas, and tofu randys. You also have to try their delicious biscuits with herb gravy – it's to die for.
Tomgirl Juice Co.
Tomgirl has tasty juices, soups, and a full breakfast and lunch menu with amazing vegetarian and vegan options, like Tomgirl tacos, which come with walnuts, beets, carrots, apple, lime and cayenne shred, and avocado in a collard greens wrap.
¡Duino!
Duino's got it all: full service bar, live music venue, and restaurant that serves up specials from around the world. Plus, most of the meat dishes have vegetarian options. If you order a cubano, bulgogi, or a gyro, you can swap out the meat for local seitan.
Bueno Y Sano
These folks craft some of the best vegetarian burritos you will ever taste. They've got options like BBQ seitan and boiled tofu. Plus, the portions are big, so you won't leave hungry.
Butch + Babe's
Hands down some of the most creative vegetarian and vegan food in Burlington. Try their maple sriracha cauliflower po'boy or the maple chili polenta with crispy mushroom. They've got some delicious options for meat lovers, too, so it's a great place to go with a crew.
---
That's it - enjoy! If you liked this post, we appreciate a Facebook, Twitter, Pinterest, and Google+ share! Sharing is caring - click those buttons to the right, CLICK 'EM! -------->