January 30, 2018 by: Heart of the Village Inn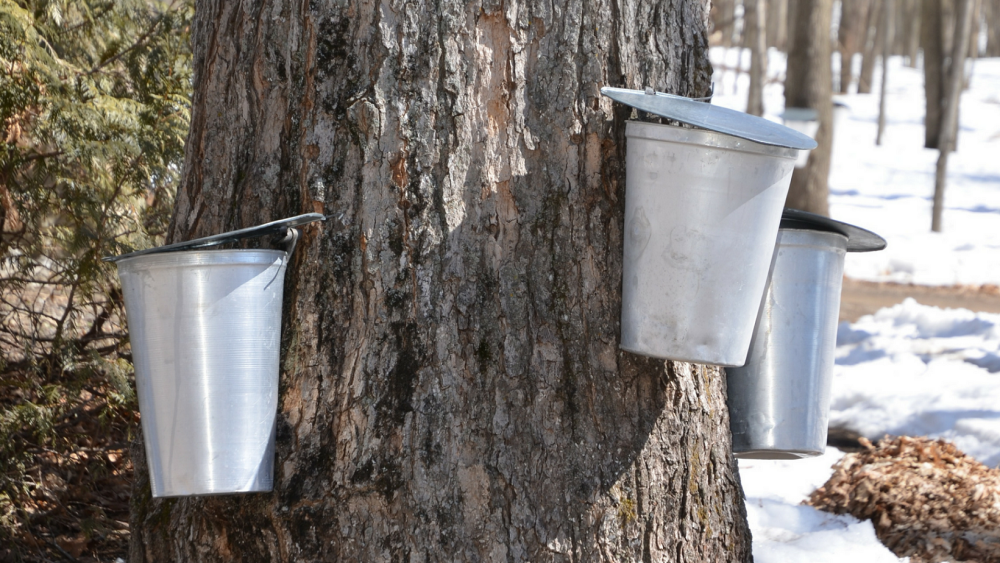 Sugarhouses Near Shelburne, VT
Need a little more sweetness in your life? Come up to Shelburne, VT and visit one of our area's sugarhouses. Not only do these sugarhouses churn out our state's world-famous maple syrup, but they're also incredible places to hang out, meet great people, and experience the amazing community we're lucky to be a part of.
During sugaring season, which runs from the beginning of March to the end of April, many sugarhouses give tours, host events, and, of course, offer tasty maple treats. Stop by any one of our favorites below for a great time that the whole family can enjoy.
Palmer's Sugarhouse
On weekends during sugaring season, nothing beats Palmer's Sugarhouse. They host events, offer horse drawn sleigh rides, put on live music shows, and make crazy maple snacks, including sugar on snow (a classic sugarhouse staple), maple hot dogs, and maple cotton candy. There's no better way to get a feel for the incredible community here in Shelburne than with a visit to Palmer's.
And you can always enjoy Palmer's real Vermont maple syrup for breakfast at Heart of the Village Inn!
Nebraska Knoll Sugar Farm
Everything about Nebraska Knoll Sugar Farm is classic Vermont, starting with the drive to get there. Make your way up a mountain on a dirt road and, when you get to the farm, if the owners aren't around, you can still sample and buy their syrup. They operate on the honor system, leaving all their syrups set out to taste and buy. If the owners are around, take a tour and learn all about the detail and passion that they put into making their products.
Bragg Farm Sugar House & Gift Shop
If you've never tried maple cremee – a Vermont specialty of maple-flavored soft serve ice cream – pay a visit to Bragg Farm Sugar House and prepare to have your mind blown. This tasty treat is so delicious and it's even better while sitting on their porch and soaking in the sunset views. You can also pick up plenty of Vermont souvenirs and sample other tasty treats.
Burgess Sugarhouse
It doesn't get much more scenic than Burgess, which is nestled on the bank of a pond, surrounded by trees, with the mountains in the distance. The family that runs it is super welcoming, and they cook up a slew of maple recipes for the sugarhouse's opening weekend.
Sugartree Maple Farm
Make the trip to Sugartree to sample their maple cream and maple cotton candy, but be warned! The maple syrup is incredible, and you will end up buying tons of it to ship home. If you're worried about running out, don't worry. They've got a great site so you can order all of their delicious treats from home.
Georgia Mountain Maples
Do your best to visit Georgia Mountain Maples for one of their Maple Pancake Breakfasts. The incredible menu includes classics like pancakes, eggs, and baked beans, along with maple specialties like mapleBBQ pork and maple biscuits. You can also take a tour of thesugarhouse, but good luck getting up and walking around after all that delicious food.
---
That's it - enjoy! If you liked this post, we appreciate a Facebook, Twitter, Pinterest, and Google+ share! Sharing is caring - click those buttons to the right, CLICK 'EM! -------->