March 10, 2016 by: Heart of the Village Inn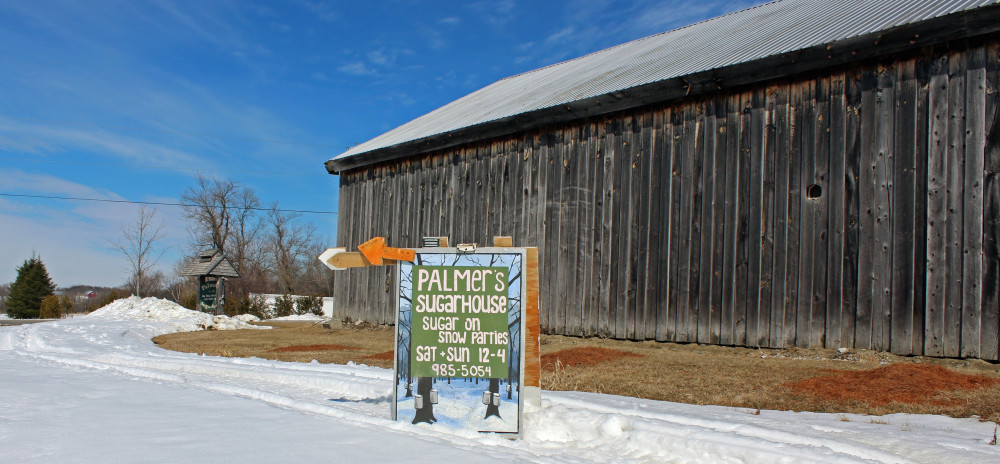 Sugar On Snow, Locally Made Vermont Maple Syrup, And More At Palmer's Sugarhouse
March in Vermont can be a challenge. Spring feels so far away; here it's known as mud season. So what is the bright spot in this winter weary season? Maple! For four to six weeks some time from late February to mid April, the maple runs, and it's time to harvest. Did you know it takes 40 gallons of sap to make each gallon of maple syrup?
Located just minutes from our Inn, Palmer's Sugarhouse has been producing maple syrup and related products as a family run business for over 50 years. Not only do they sell this amber treasure year round, they also offer maple demonstrations, maple goodies including traditional sugar on snow, petting zoo, trails and horse rides with views of the Adirondacks, and live music. All activities are family friendly. Palmer's is usually open every weekend during sugar time in March and April. Be sure to attend their Sugar On Snow parties!
At Heart of the Village Inn, we proudly serve our pancakes exclusively with Palmers Maple Syrup. But pancakes are just the beginning; when you visit, ask about all the other terrific ways to enjoy this delicious and healthy treat. We love love love Palmer's motto: EAT. LOVE. MAPLE.
Palmer's Sugarhouse is located just minutes away from us at 332 Shelburne Hinesburg Road. 802-985-5054. For more info, visit www.palmersugarhouse.com
For more details on the process of making maple syrup, visit: http://vermontmaple.org/how-we-make-it/