May 25, 2017 by: Heart of the Village Inn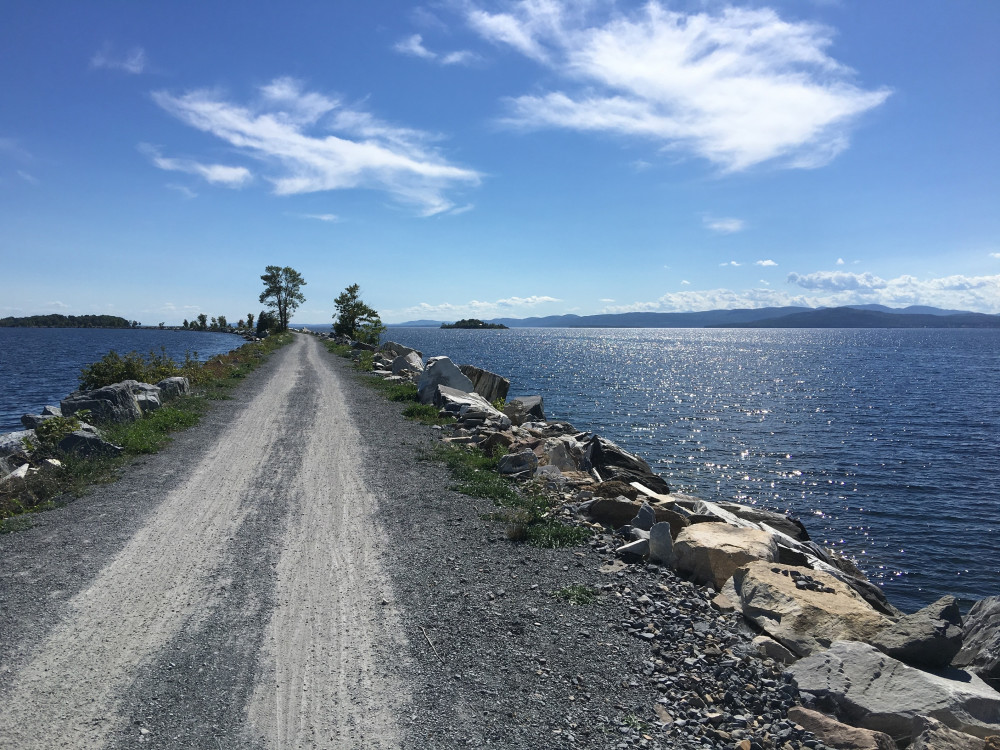 Run! Walk! Ride! Roll! Explore Scenic Trails Around Shelburne
Ti-Haul Trail and Shelburne Bay Park

Enter by the Shelburne Dog Park, just .75 miles from our inn. The path was built to move the old steamboat Ticonderoga from Lake Champlain to its present home at the Shelburne Museum. With farmland on one side and protected wetlands on the other, you'll feel like your miles away from the bustle of town. About 1 mile of flat, crushed gravel path between Bay Road and Harbor Road. Once you cross Bay Road, you are greeted with views of Shelburne Bay. Shelburne Recreational Path offers crushed gravel on gently rolling hills through woodland all the way out to Shelburne Yacht Club; or you can choose to tackle more challenging terrain with various dirt trails, elevation gains, tree roots and cairns.
http://www.marineexplorers. com/shelburnebaypark/HIKING. html
Shelburne Farms
More than 10 miles of walking trails, primarily crushed gravel and mostly flat, greet you at the Welcome Center (1.7 miles from our inn). Mid-May to mid-October access to trails is included in General Admission. Don't plan to do speed work here; with exquisite 19th century buildings, cheerful farm animals and stunning views of Lake Champlain, you'll want to slowly take it all in.
http://www.shelburnefarms.org/ visit/walking-trails
Burlington Bike Path aka Island Line Trail
If you need to go long, go here. Fourteen miles of path — paved for 7 miles of the south end, then crushed gravel — curve along the Lake Champlain shoreline, from just south of Oakledge Park, all the way to Grand Isle. You'll be tempted to slow down to check out stunning views of the lake, Burlington's Earth Clock, the Skate Park, North Beach, and more. Cross the Winooski River bridge, meander through a neighborhood, pass Airport Park, and you are on your way to the 2.5 mile Causeway. Built as a railroad connection between the mainland and the island, this crushed gravel path draws walkers, runners, cyclists, and anglers. With sweeping views of the lake on both sides, it's just you and the lake, with the Adirondack Mountains to the West and Green Mountains to the East. A bike ferry will carry you across to the islands to explore more.
https://www.traillink.com/ trail/island-line-rail-trail/