February 6, 2017 by: Heart of the Village Inn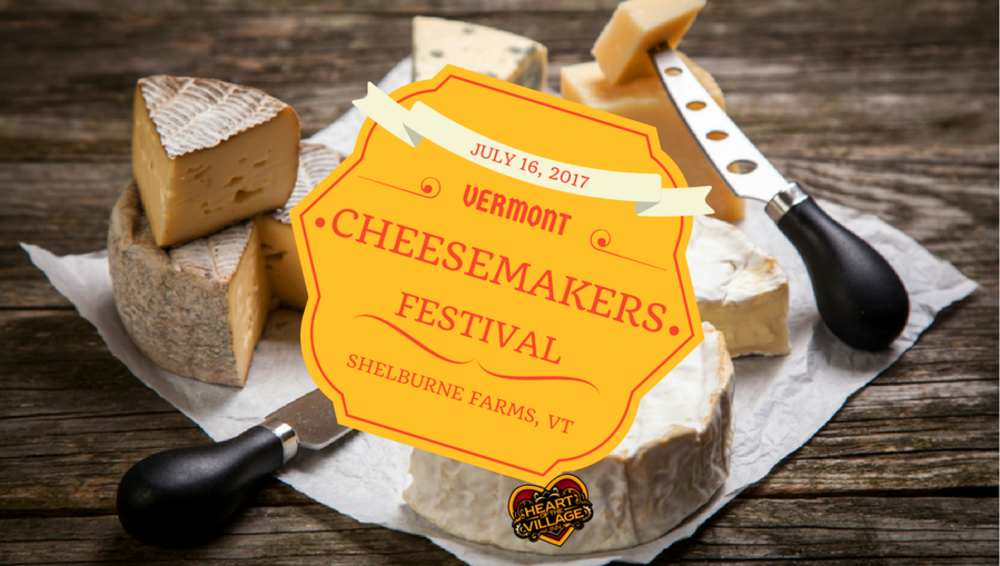 Mark Your Calendar: Vermont Cheesemakers Festival 2017
Best Vermont Cheese, Shelburne Farms, And More!
The clock is ticking, but, as of this writing, there's still time to give your Valentine the gift of Vermont artisan cheese - as well as a 2-night stay at Heart of the Village Inn!
To celebrate the art of cheesemaking in Vermont, head to the ninth annual Vermont Cheesemakers Festival 2017 on Sunday, July 16, 2017 from 10 AM to 4 PM at the historic Coach Barn at Shelburne Farms.
Vermont is the premium artisanal cheese state, boasting the highest number of cheesemakers per capita: over 40 of them! Indulge your passion for fine cheeses, taste local and fresh foods and wines, and meet the artisans from Vermont cheese farms, vineyards, cideries, distilleries, meaderies, and breweries. Nestled along the shores of Lake Champlain, the historic Shelburne Farms Coach Barn hosts sampling, buying, learning, and networking.
Attendees can meet cheesemakers and taste the cheeses of Vermont - sharp cheddars, creamy camemberts, strong blues, and more - enjoy the creations of artisan food producers, savor the fruits of wine and cider production, and experience the skills of craft brewers and master distillers.
The Festival, sometimes referred to as 'Shelburne Farms Cheese Festival', is impeccably organized by Vermont Cheese Council and sells out well in advance. Tickets are $60 per person and include full access to the entire festival, including workshops and demonstrations, as well as wine, beer, and spirits tasting.
Plan your trip soon and make sure to navigate the famous Vermont Cheese Trail! Save a Shelburne Farms cheese tour for when you are in Shelburne.
There are several Inns and B&Bs in the area, but not every place offers amenities such air conditioning, mini refrigerators, and private bathrooms. And, oh those delightful breakfasts! Heart of the Village Inn got you covered - but you have to book soon!
So yes, give your Valentine the gift of tickets to Vermont Cheesemakers Festival and a 2 night stay at Heart of the Village Inn, a Vermont Bed & Breakfast!
For more information about the event and for tickets, please visit http://vtcheesefest.com/the-event