July 21, 2017 by: Heart of the Village Inn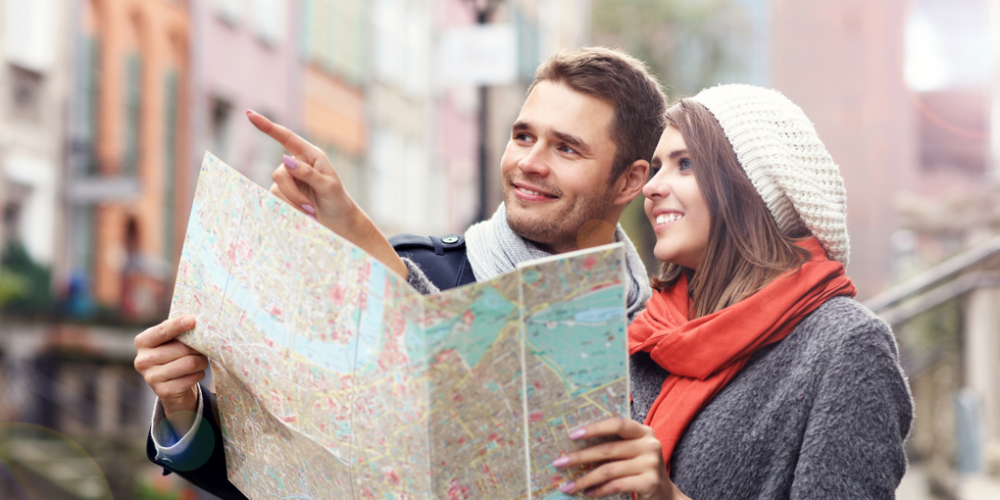 Make Your Way Around Bustling Burlington, VT
So you've seen al there is to see in Shelburne... Drive about 15 minutes north and you'll find yourself in Burlington, VT – a hub of culture, breweries, shopping, and outdoor fun. Regardless of what you're looking to do or what time of the year it is, this vibrant little city has plenty to keep you entertained. So, what should you do while you're in Burlington? We're so glad you asked.
Learn Something New
Looking to learn something while in Burlington? Start at the ECHO Leahy Center for Lake Champlain. Located right on Lake Champlain, this place is a science museum, aquarium, and nature park all rolled into one. With live animal exhibits, activities, and events, a trip to ECHO makes the perfect afternoon activity, especially if you've got young kids. There's a weather reporting center, a shipwreck, and over 70 species of amphibians, invertebrates, and reptiles on site.
If you're more of a history buff, check out the Ethan Allen Homestead, home to one of Vermont's most famous colonial heroes. You can take a tour of the house, which is perfectly maintained, and learn more about Ethan Allen and the rest of the Allen family. The grounds of the homestead, which lies on the banks of the Winooski river, is also a beautiful spot for a picnic lunch or an afternoon stroll.
To get your art fix in, visit the Fleming Museum, located right on the UVM campus. Even though it's a small museum, it's got some great pieces and is certainly worth a visit if you're in the area.
Shop 'Till You Drop
Burlington's got a bustling, booming shopping scene, thanks to Church Street Marketplace. The cobblestone streets are lined with over 100 stores, including both chains and local shops. It's also closed off to vehicles, making it the perfect place to shop, stroll, and people watch. You can also catch live music and street performers during the warmer months. With so much to explore, be sure not to miss the Lake Champlain Chocolate Shop for some delicious hot chocolate or Hong's Chinese Dumpling cart, which serves up some of the best dumplings in Vermont. Still got room? Try some local Vermont cranberry wine from the Vermont Butcher Block, too!
If you're in town on a Saturday morning, there's no better way to see Vermont in action than with a trip to the Farmer's Market. From local art to local produce, this bustling affair will show you the best of what the area has to offer. Walk around, peruse offerings from local artisans, and check out food from tons of vendors. Once you've decided what to have for lunch (and trust us, it won't be easy), grab a blanket or a towel and enjoy your meal on the green nearby.
Get Outside
Literally - get out there. Visit the Lake Champlain Waterfront for a gorgeous view of the lake and the Adirondack mountains. There's a boardwalk and a bike path bordering the lake, as well as a skate park and good restaurants nearby. On clear days, come down to the lake in the evening and watch the spectacular sunsets.
Book an afternoon sailing trip on the lake with the Whistling Man Schooner Company. They let you bring a picnic and drinks aboard, and they'll even teach you a bit about the history of the area.
Rent a bike in town, and get some exercise on the Burlington Bike path. Take the ten-mile ride for aweomse views of Lake Champlain. Plus, you'll find a little store with tasty cremees along the way. If you're looking for a beach day, you can also hit North Beach Park. The beach has a snack bar, kayak rentals, and campgrounds.
See a Show
Check out what's showing at the Flynn Center for the Performing Arts while you're in town. Over the years, the Flynn has attracted great acts, including plays, comedy shows, and musical performances. The theater's got a great, old vibe to it, with a dark, red interior.
The Flynn isn't the only legendary venue in town – Nectar's Restaurant is a landmark music hall that's always got great local acts playing. If you'd rather have your culture with a side of craft beer, don't miss out on Nectar's.
Drink Up!
Speaking of craft beer … it wouldn't be a trip to Vermont without stopping in at some local breweries. One of the best ways to get to know the area's beer is to grab tickets to the Burlington City Brew Tours. Tickets include lunch or dinner at some of Burlington's tastiest establishments, as well as visits to three or four local craft breweries, which includes somewhere around 15 beer tastings. Plus, the folks at City Brew Tours will drive you and your squad from one brewery to the next.
For more extensive brewery recommendations, check out our other post 25 BREWERIES TO VISIT NEAR SHELBURNE, VT