May 25, 2015 by: Heart of the Village Inn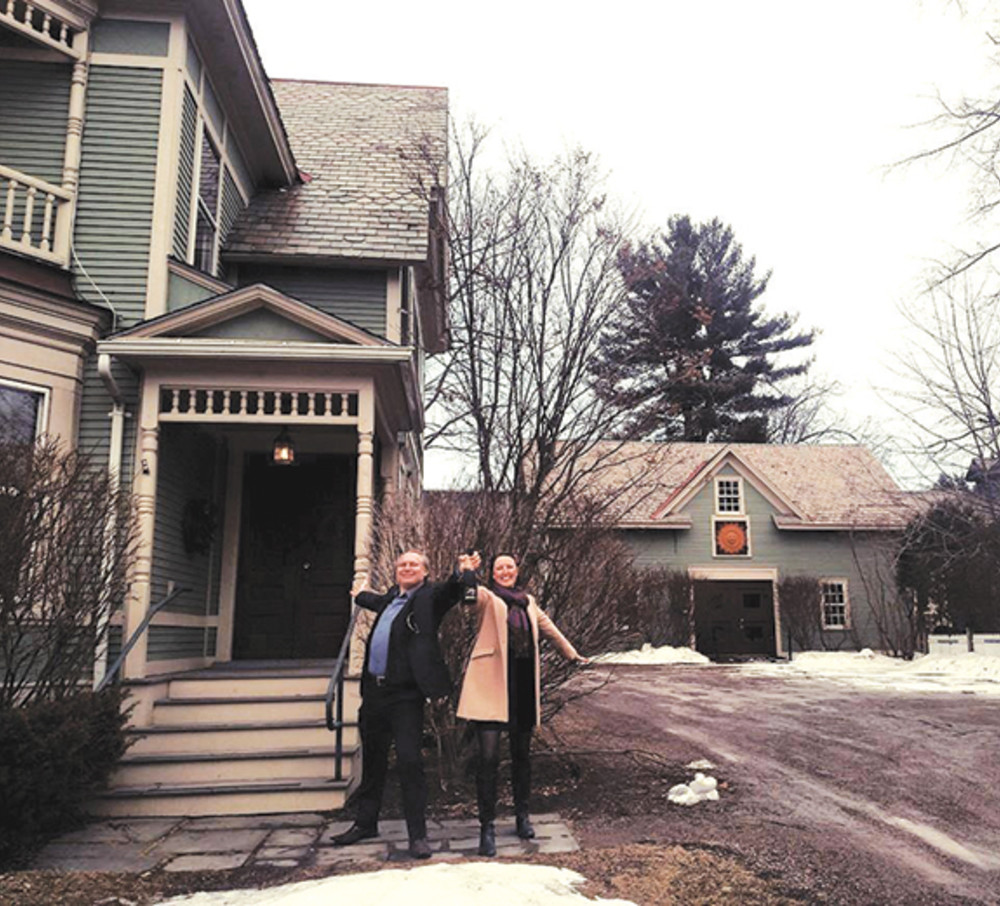 Heart of the Village Inn under new ownership
By Shelburne News on May 27, 2015
http://www.shelburnenews.com/2015/05/27/heart-of-the-village-inn-under-new-ownership/
---
Rose and Anatoly Polyakov, a husband and wife team, are excited to be the new owners of the Heart of the Village Inn.
The 1886 Queen Ann Victorian house was converted to a 9-room inn in 1997. It is located in the heart of Shelburne Village, in walking distance to shops, restaurants and cultural attractions. The Polyakovs looked at over 100 properties in New England before settling on Shelburne. They were drawn by the property's proximity to Shelburne Farms, Shelburne Museum, Lake Champlain, and Burlington, as well as the charm afforded by the small town lifestyle.
The pair have worked as innkeepers in training since last fall, learning the quirks of the unique property, and with their education, research, and practical experience, they feel well equipped to move the business forward successfully.
The new vivid color scheme of the property is inspired by fall foliage. Unique furnishings and light fixtures set the tone for a memorable stay. The breakfast room showcases an antique teapot chandelier; the one of a kind, breathtaking Alice-in-Wonderland fixture crafted by Conant Metal & Light in Burlington incorporates period appropriate pieces in an unexpected way.
To date, the property has operated on a seasonal basis. As resident proprietors, the Polyakovs intend to build a year round destination experience. The couple is establishing partnerships with local businesses, such as Chef Contos Kitchen & Store and Bijou Chocolates, to cross promote each other and the town of Shelburne.
They look forward to hosting your friends and family soon, and offer a 20 percent local discount. For more information, visit www.heartofthevillage.com or Heart of the Village Inn on Facebook.
Anatoly was born in Crimea, Ukraine, and earned a BA in English back in the old country. Bringing prior experience as a small business owner and advertising professional, he successfully built a martial arts school and a real estate holding company. Rose earned a BA in International Affairs from The George Washington University. A Washington, D.C. native, Rose worked in non-profits before embarking on a career in financial services. With nearly 20 years as a bank manager, Rose provided exemplary client experience. Her branch was ranked in the top quartile in the US.