January 17, 2017 by: Heart of the Village Inn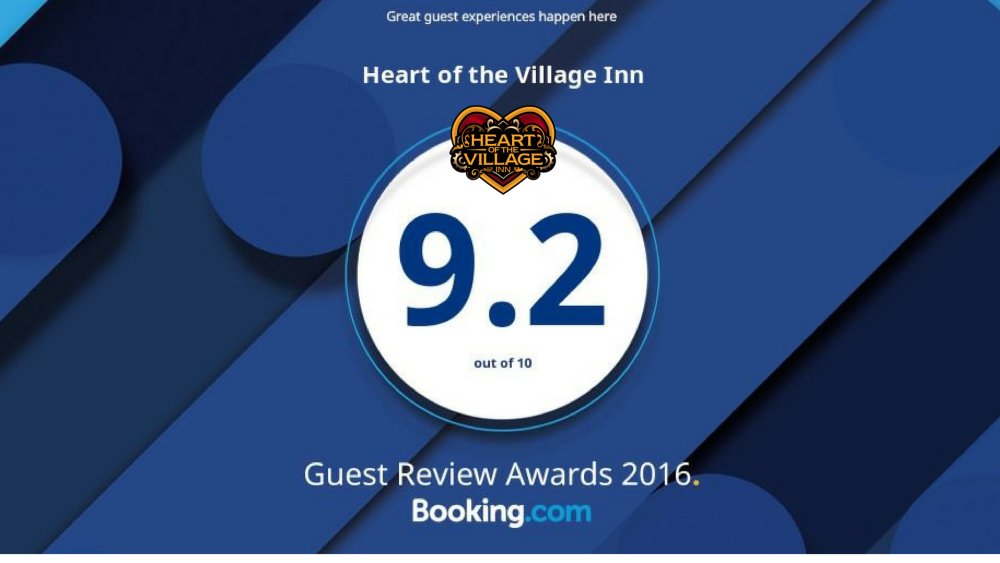 HEART OF THE VILLAGE INN EARNS 2016 BOOKING.COM GUEST REVIEW AWARD
SHELBURNE, VT – January 17, 2017 – Heart of the Village Inn has become a proud recipient of the 2016 Booking.com Guest Review Award.
From the Booking.com Guest Review Award site: "Four years ago, we decided it was time to recognize those partners who get the details right. Guest experience is at the heart of everything we do, and the same is true for our partners. These awards are a chance to share their achievements with the world."
For the second consecutive year, Heart of the Village Inn is awarded this certificate since its acquisition by its current owners, Anatoly and Rose Polyakov, in early 2015.
"The best properties understand that guests don't just need a place to lay their heads – they want great experiences. From the first photo a guest sees online and the welcome they get at check-in, all the way to the ambience and food they eat, their experience at a property is made up of dozens of vital little details... Only verified reviews appear on Booking.com and a dedicated customer service team ensures that only scores from these genuine guests who have stayed at a property are included."
Here's to even more happy guests in 2017!