July 7, 2017 by: Heart of the Village Inn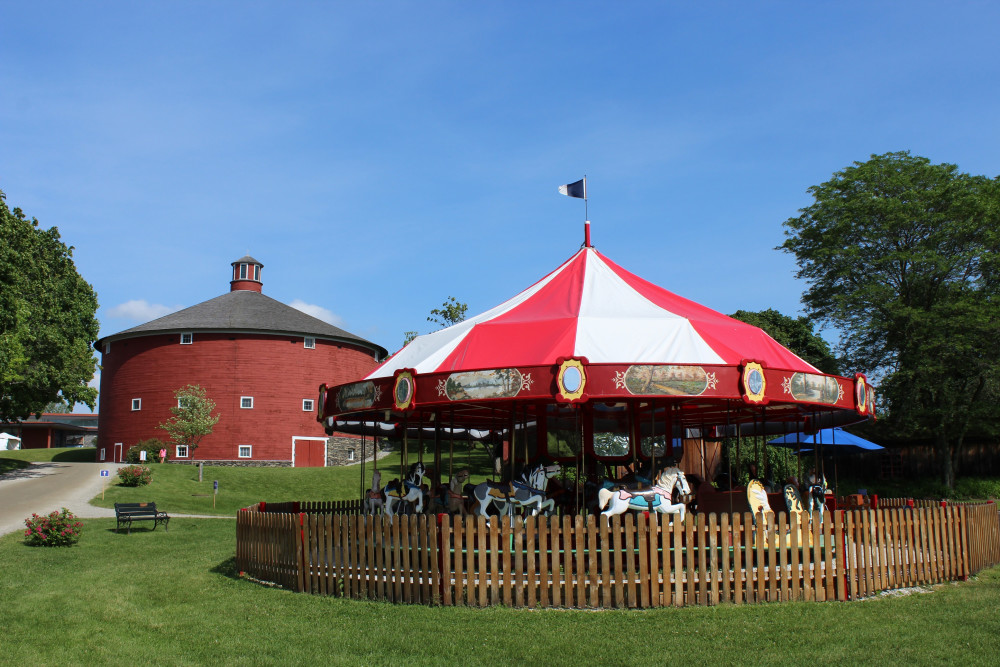 Hear ye, hear ye, hear ye! One Day Only! Circus Palooza at Shelburne Museum!
Hear ye, hear ye, hear ye! Step right up to the most spectacular show of its kind! Circus Palooza coming for one day only to Shelburne Museum!
All things circus will be celebrated with Shelburne Museum playing ringmaster. Circus artists perform fanciful feats. Between acts, enjoy food, carnival games, and buckets of activities! Family friendly "Big Top" offers a true circus extravaganza. Free with Museum admission.
Can't get enough of the circus era? Check out the popular hand-carved wood circus models, part of the permanent collection. The Arnold Circus Parade, more than 500 feet long, boasts over 4,000 figures include clowns, acrobats, animals, and circus wagons. The Kirk Brothers Circus is a miniature three-ring circus, complete with an audience, comprised of more than 3,500 pieces. The tiny drama is watched over by more than 500 circus posters dating from the 1830s to the 1960s, and fine examples of merry go round animals.
And don't forget - 2017 Vermont Cheesemakers' Festival is celebrated at the same time at Shelburne Farms, so you can enjoy two delightful events on the same day - both sinfully close to the fun modern Heart of the Village Inn, the #1 Shelburne Bed & Breakfast!
Sunday, July 16
10:00 am - 4:00 pm
Shelburne Museum Grounds
6000 Shelburne Road
Shelburne, VT 05482
https://shelburnemuseum.org/event/circus-palooza/