July 8, 2016 by: Heart of the Village Inn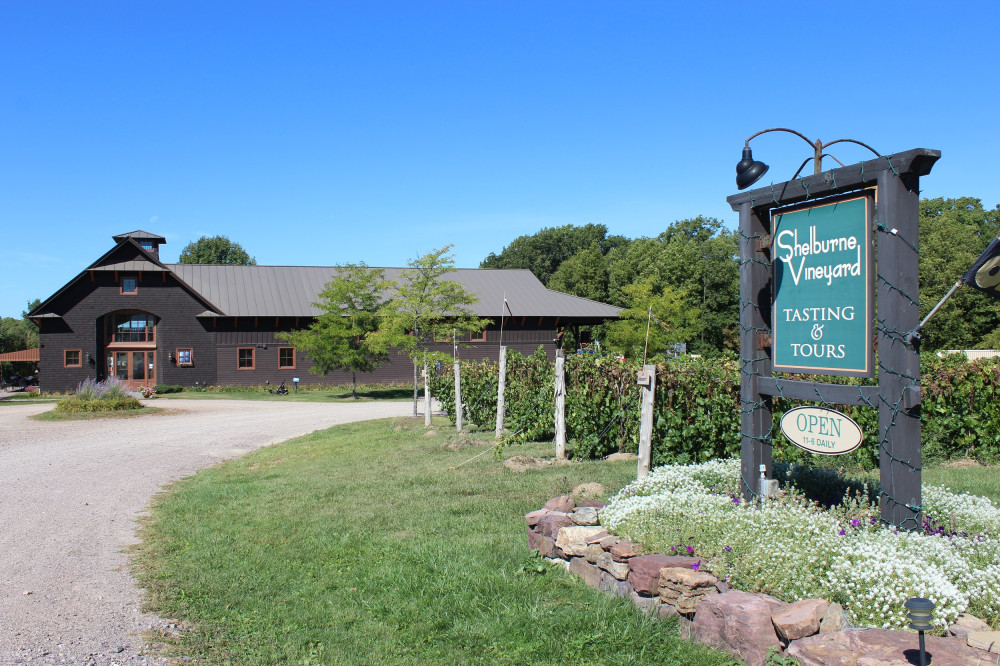 Hear It Through The Grapevine: Shelburne Vineyard
To experience a taste of Vermont, head to Shelburne Vineyard. Owners Ken and Gail Albert have been growing grapes and making wine right here in Shelburne, Vermont for over 35 years. The winery now produces reds, whites, rosés' and ice wines, many of which have earned "Best in Category" gold medals in international competitions. Since guests staying at the Heart of the Village Inn enjoy a complementary tasting, be sure to try them all!
Three Reasons to visit Shelburne Vineyard (other than because we said so!):
They Make Excellent Wines – Shelburne Vineyard makes the finest quality wine from northern varietal grapes. Their state of the art winery and tasting room sits nestled among the vines. When you visit, try their award winning wines. Early players in Vermont wine making, they practice sustainable and responsible agriculture.
They Are Close – located about a mile South of the Inn, Shelburne Vineyard winery and tasting room offers views of its vines and samples of its award winning Vermont wines. Sample them all and bring home your favorites. Some of our more adventurous guests opt to walk there, passing stunning views of the Shelburne Museum and Adirondack Mountains. Located across the street from a favorite wood-fired pizza restaurant, Folino's encourages diners to bring your own bottle.
There Is Always Something Happening – The new Marquette Untamed features the Marquette grape fermented using indigenous yeasts found on the grapes during harvest. Dry fermented and aged in oak barrels, this vintage imparts a smoky flavor, and mellows the tannins. This red wine contains aromas of chocolate and figs, soft fruitiness on the palate, and a very smooth finish.
For more information, visit http://www.shelburnevineyard.com/
For more reasons to visit Shelburne, read our blog and visit our website!