June 10, 2017 by: Heart of the Village Inn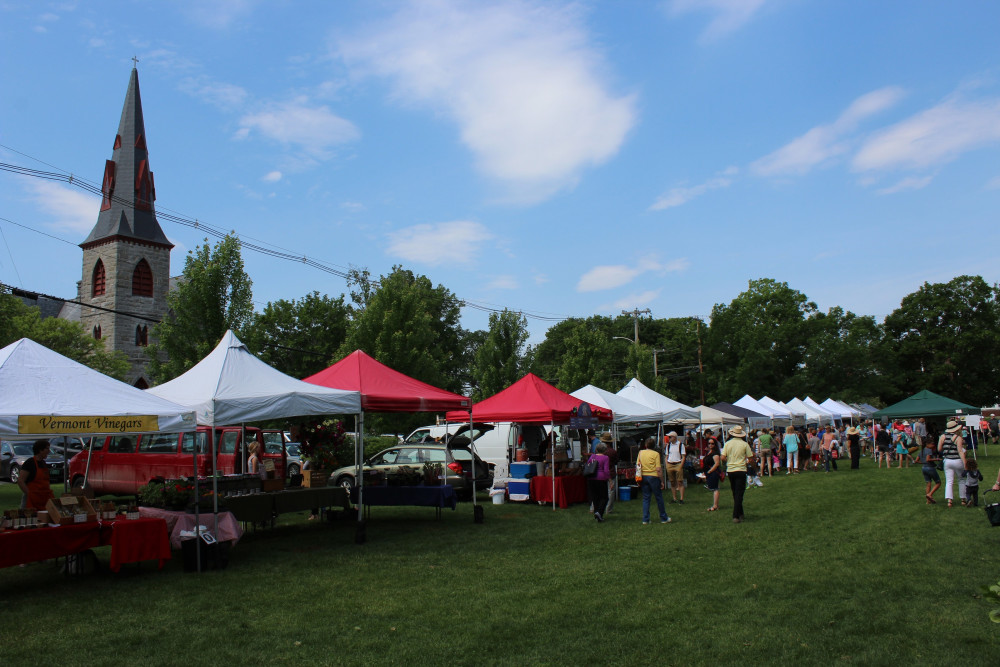 Food and Fun Beckons at Shelburne Farmers Market
Nothing says summer like a leisurely stroll among local produce, aromas wafting through the breeze as your eyes feast on a riot of colors in season. Meet the people who grow and prepare your food, make friends, pet a dog, even sing and dance right in the heart of Shelburne Village. Shelburne Farmers Market offers fresh produce, including flowers, vegetables, fruit, herbs, honey, maple syrup - all grown on local Vermont farms. Meats, spirits, lemonade, root beer, kombucha, ice cream, preserves, vinegar, and salsa tempt shoppers. If you're too hungry to cook, chow down on delicious prepared foods, from savory or sweet crepes to yogurt, baked goods, Greek food, sweets, breads, cheeses, cider, and coffee. A variety of Vermont crafts, including one of a kind doors, candles, glasswork, jewelry, wool, pelts, beads, picnic baskets, beauty products, and pottery are available; accompanied by the sound of local bands playing live music.
Open Saturdays from 9:00 to 1:00 May through mid-October. Located on the historic Shelburne Parade Ground at Route 7 and Church Street, just steps from our Inn.
Payment options include cash, debit or credit cards for $5 tokens, and EBT Three Squares Vermont. Organized by Shelburne Business and Professional Association (SBPA), the market is now celebrating its 12th year.
http://www.sbpavt.org/farmers-market-vendors/