September 7, 2016 by: Heart of the Village Inn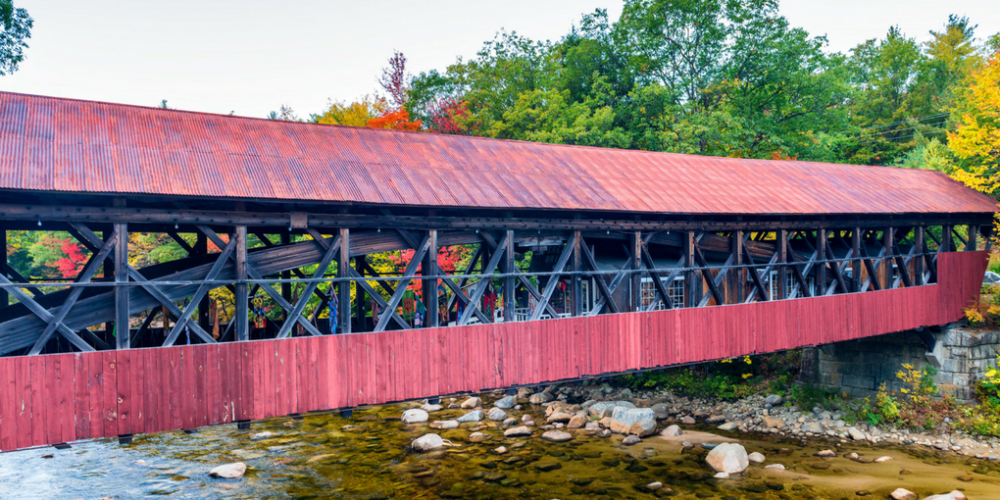 ENJOY VERMONT'S AUTUMN BRILLIANCE WITH A COVERED BRIDGE BICYCLE TOUR
At this time of year, Vermont's fantastic displays of color are on display, along with some impressive covered bridges, and one of the best ways to see both is with a bicycle tour. The Green Mountain Bicycle Club's website offers a thorough selection of routes for day tours, along with additional resources for two-wheeled travelers.
Begin by planning your route over a hearty breakfast at the Heart of the Village Inn. There are several covered bridges in Chittenden County alone, including the Holmes Creek Bridge, the Quinlan Bridge, and the Sequin in Charlotte, and the Brown's River Covered Bridge in Westford.
Be sure to make the Shelburne Museum the last stop on your way back to the Inn. This covered bridge was moved and reassembled over Burr Pond. It's now two-lanes, has a footpath, and the museum itself is a historic trove laden with exhibits and curios. Now, it's time to snag some souvenirs and head back to the Inn for a good nights sleep!
For a comprehensive list of Vermont Covered Bridges, visit https://www.coveredbridgemap.com/vt/
On Google Maps: https://www.google.com/maps/d/u/1/viewer?mid=1096caAvd-h7Yqol6P2gwHaU5EMw&ll=43.87593645745936%2C-72.41699600000004&z=8