February 9, 2018 by: Heart of the Village Inn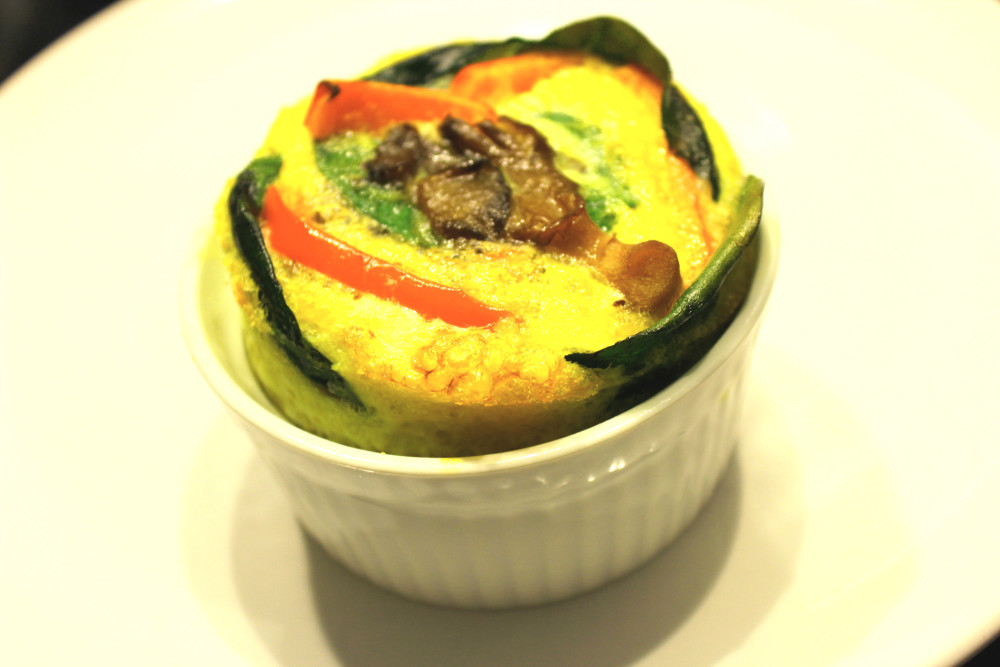 Crustless Quiche Mmm Mmm Delish
Yes, you heard it right! It's crustless AND dairy-free AND gluten-free AND easy as pie, just hold the pie. Welcome to another edition of cooking made easy. Step aside, Betty, we are in charge.
No milk, no cream (unless you want them and they do make a difference!), yes eggs and your other favorite ingredients (based on a quiche for one):
2 medium/large eggs
a splash of water
a dash of salt
a little bit of this and a little bit of that (fresh spinach, roasted kale, sauteed mushrooms, diced bell peppers, onions, shredded cheese, ham, roasted bacon bits, whatever you are in the mood for!)
Steps:
Preheat the oven to 375 F.
Combine eggs, water and salt in a measuring cup (add enough water for the mix to reach the 1/2 cup line) and whisk it all for a few seconds.
A little no-stick spray never hurt anyone - use some to coat the inside of a 10 oz. ramekin, wham, bam, thank you, PAM! - and pour the mix in. You should have enough space to load in the rest of the goodies.
We love the Less is More approach - a few leaves of spinach topped with some ham, sauteed oyster mushrooms (mmm mmm yummy umami!), some shredded Vermont cheddar, and some diced bell peppers will do the trick.
Into the oven it goes for 25-30 minutes.
Savor the flavor!
---
That's it - enjoy! If you liked this post, we appreciate a Facebook, Twitter, Pinterest, and Google+ share! Sharing is caring - click those buttons to the right, CLICK 'EM! -------->
---