September 30, 2017 by: Heart of the Village Inn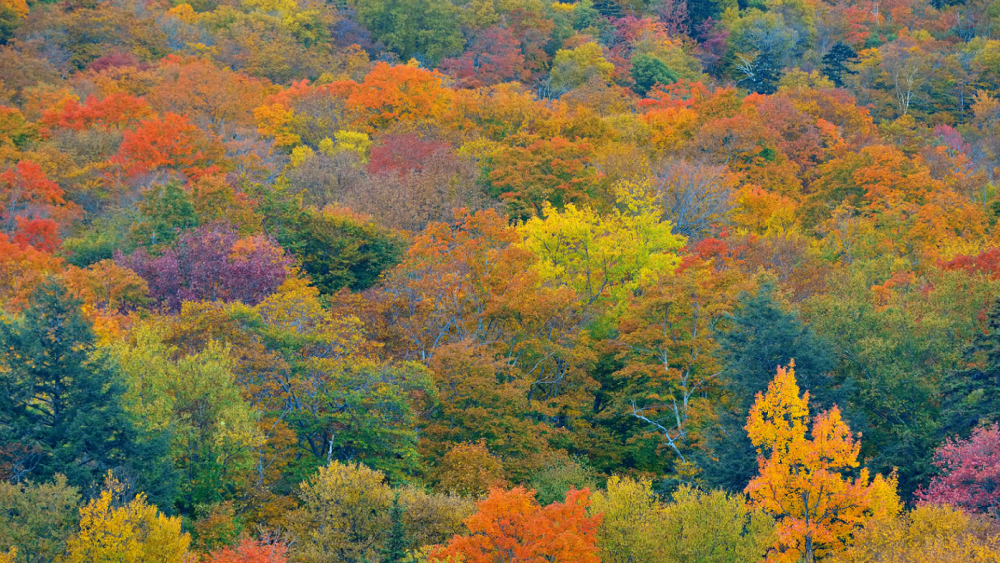 5 Fantastic Places to Enjoy Fall Foliage near Shelburne, Vermont
When the summer heat cools down and the crisp, autumn air starts to roll in, we've only got one thing on our minds: fall foliage. In most other places, people pine after summer, but, here in Vermont, the start of fall brings vibrant colors and breathtaking views. There's a reason that fall is our favorite season of the year, and we guarantee that if you make the trip, it'll be your favorite, too. But, don't take our word for it! Come and see the incredible foliage for yourself. To help you plan your autumn getaway, we've listed some of the spots that you should visit to really see the best of what Vermont has to offer during its most glorious season.
Shelburne Farms
Our first favorite spot is just minutes away from our Inn. This impressive non-profit sustainable education farm is located on a beautiful property that's at its most gorgeous in the fall. Take the kids so they can get the chance to play with farm animals and learn about cheese making. There are also walking trails and a restaurant on site that offers a farm-to-table, gourmet dining experience. Find a place to enjoy the fall colors' beauty reflecting in the majestic Lake Champlain for a double effect!
Mt. Philo
For sweeping views of Lake Champlain, the Adirondacks, AND fall foliage, pay a visit to Mt. Philo State Park in Charlotte, VT. The Mt. Philo summit sits about 1,000 feet above sea level, and the views are absolutely breathtaking. It's a 25-minute, moderately technical hike to the top, but, once you get there, it's worth it. You can also walk up the tarmac road for an easier experience. Or, if you'd prefer all of the reward with very little effort, you can even drive to the top. Mt. Philo also has areas for camping and picnicking, so grab your family, pack a lunch, and make a day out of enjoying the foliage in one of Vermont's most beautiful state parks.
Camel's Hump
Head to Camel's Hump State Park in Waterbury for some more great hiking. The Monroe Trail, a manageable 3.2-mile loop is one of the more popular ways to get up to the summit. It's not the world's easiest hike, but the views from the top are epic. Wear good shoes because the trail can get rocky.
Route 100
Route 100 offers everything you could possibly be looking for in your fall foliage experience along one scenic route. Hiking? Check. Canoeing? Check. Small-town shopping? You guessed it. Check. Glide down the Waterbury Reservoir and see the colors of the leaves reflected in the water. Or, if you prefer to enjoy your foliage while shopping, pay a visit to downtown Stowe, VT. But, our favorite thing to do on Route 100? Just keep driving, and take it all in.
When you're staying at our Shelburne B&B, we recommend taking a day trip to Stowe and back. Get on a scenic rural Route 116, then take Route 17 or Lincoln Gap Road (both full of twisties and sweepers), which will eventually lead you straight to Route 100 - go north, you can thank us later. With its scenic mountain roads and gorgeous views, this drive is like something out of fall foliage fairytale.
Mt. Mansfield
Route 100 is hands down the best way to get to Stowe. Make the trip to Mt. Mansfield because the views are absolutely extraordinary! This is the granddaddy of all summit views in Vermont. For those who want to hike it, the 6+ mile Sunset Ridge Trail offers a fairly difficult journey to the top. Or, for $26, you can also get up via a gondola, which has windows on all sides so that you can take in the view the entire way up.
Skydiving
Now, here's one for the thrill seekers! If you're an adrenaline junkie, there's no better view of the foliage than the one you get after jumping out of a plane. Drive about 40 minutes outside of Shelburne to Addison, VT and pay a visit to the fine folks at Vermont Skydiving Adventures. Even if this is your first foray into skydiving, don't worry – the friendly and knowledgeable staff will make you feel comfortable and safe. And trust us, when you're cruising down from 13,000 feet and soaking in all those yellows, reds, and oranges of the season, you'll be glad you took the plunge.
---
The post 5 Fantastic Places to Enjoy Fall Foliage near Shelburne, Vermont appeared first on the Heart of the Village Inn's blog. If you like the post, we'd appreciate a share on Facebook and Google+! Thank You!
Rose and Anatoly
Innkeepers At Heart & Proprietors
Heart of The Village Inn
5347 Shelburne Rd
Shelburne, VT 05482