August 11, 2017 by: Heart of the Village Inn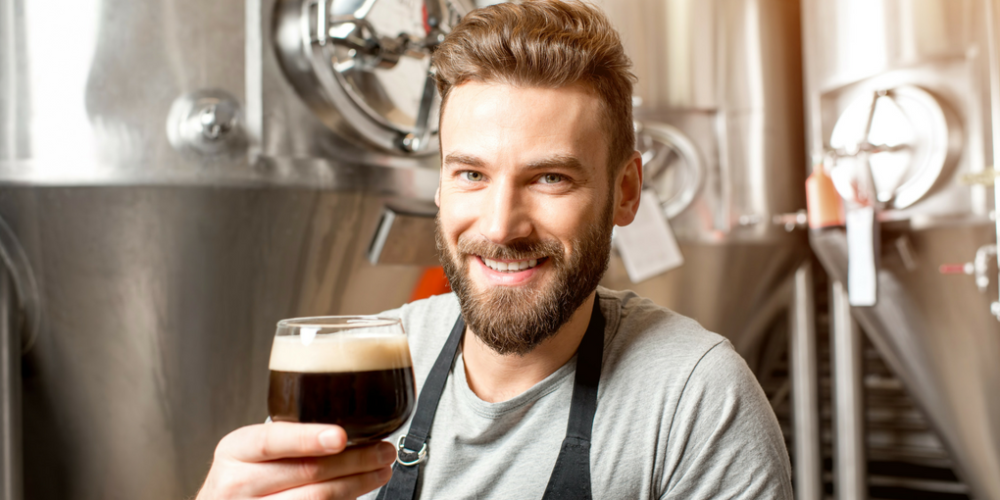 25 Breweries To Visit Near Shelburne, VT
This is a must-visit list of breweries and taphouses near Shelburne and Burlington, VT for a beer lover visiting our area. Read first - plan next - thank us later!
(Disclaimer: you must be good at Googling things to find these spots.)
And so, in almost no particular order, we give you:
1. Fiddlehead Brewing, Shelburne
Fiddlehead Brewing Company is located in the town of Shelburne, just 1 mile south of our fun modern Heart of the Village Inn. Matthew Cohen, also known throughout the industry as Matty O, is the owner of Fiddlehead. The flagship beer is the Fiddlehead IPA and it can be found all over Vermont. They also feature several seasonal selections. You can visit the tasting room for free samples and fill up a growler of your favorite to take home.
2. Magic Hat Brewing Company, South Burlington
Magic Hat Brewing Co. started its brewing journey in 1994 and now, it puts out over 175,000 barrels each year! They have fifteen beers on tap at the Artifactory, as well as some amazing casual dishes such as artisanal cheese plates, Rubens, and a good ol' grilled cheeses that pair perfectly with the brewery's beer. Magic Hat has six year round brews and then a list of ever-changing seasonal beers. You've got to give the Low Key and Electric Peel a try. Sip on one at one of the brewing company's many events of Friday night music series! The brewery offers free guided and self-guided tours every day in the afternoon, except for Mondays. No reservations needed!
3. Switchback Brewing, Burlington
Switchback Brewing was founded in 2002 and the first pint was served at Ake's Place in Burlington, VT on October 22, 2002. The Switchback Ale and Connector IPA are both year round brews at Switchback and definitely must-tries. The Connector IPA is exclusive to Vermont and named after "The Southern Connector" road that has been debated for over 52 years and would connect the south end of Burlington to Route 7. Don't worry, those aren't the only two choices at Switchback for they also have a long list of rotating specials and limited run beers. Enjoy an outing to the tap room for some snacks (Did someone say free pretzels?), beer, and live music!
4. Queen City Brewery, Burlington
Queen City Brewery is located in a renovated warehouse in the historically industrial South End of Burlington. The pub has a very comfortable atmosphere and you'll really enjoy your time visiting the tasting room. It opened its doors not so long ago in June 2014. With lagers, ales, specialty beers, are more, you'll have a hard time trying just a few of the Queen City brews. You've got it give the Munich Dunkel lager a go and for the ales, try the Barge Canal Oatmeal Extra Stout. Your taste buds will thank you. One of our faves!
5. Zero Gravity Craft Brewery, Burlington
You've got your choice with Zero Gravity Craft Brewery as you can venture to Pine Street Brewery and Tasting Room or the Brewpub at American Flatbread. Pine Street is located in the South End and their restaurant, American Flatbread, is where Zero Gravity began in 2004. The restaurant features mouthwatering flatbread, 18 ZG tap brews, and a rotating choice of "cask-conditioned" beers. One of the elements that Zero Gravity takes pride in is their adherence to the classic beer style qualities. They use the best malt and hops, apply unrelenting attention to their technique and recipe, and make sure to mature their beers to full completion.
6. Burlington Beer Company, Williston
Burlington Beer Company opened in late May 2014 and located in Williston, VT. They give some awesome names to their brews such as their Double IPA, "It's Complicated Being a Wizard" and their Cream Ale, "Strawberry Whale Cake." Come on, now that is hilarious and they taste amazing too! BB Co. has a huge list of places you can taste their beers as well as their own taproom featuring their staples, special brews, snacks, tacos, and sandwiches galore!
7. Foam Brewers, Burlington
Foam Brewers is just a baby in the brewery world. It started in 2016 and is located in a historic building along the Burlington waterfront. Their tap room offers a rotating selection of beers that vary based on the season. Pair your brew with some fine cheeses and charcuterie or check out the weekly calendar to see what food trucks are coming for a visit. Foam Brewers has fun events such as comedy night and concerts for some entertainment while you sip.
8. Three Needs Taproom & Brewery, Burlington
Searching for a spot to grab a good slice of pizza and a pint? This is it! Three Needs Taproom & Brewery has a comfortable and fun atmosphere with some pool tables and foosball. Three Needs' first hour of business, starting at 4 PM, is called "Duff Hour" and the beers are $1 until the keg is gone. You can't beat that.
9. Simple Roots Brewing Co., Burlington
Located in Burlington's North End Ethan Allen Shopping Center right under the clock tower. Simple Roots is also run by a husband and wife team. They opened up in May 2014 and want to provide a fun space to hang out with friends and family while playing cards or other games and sipping on some of their brews. Make sure to try the American Dream, a smooth cream ale, and Labor of Love.
10. The Vermont Pub & Brewery, Burlington
Here is the grandpa of all the breweries listed so far. The Vermont Pub & Brewery opened in 1988 by Burlington's legendary Greg Noonan. It is a brewpub full of fun eats and great beer. Order the Noonan Nachos or Sweet Potato Fries to complement your pint of Billy Bock. The Dogbite Bitter is also a great one. There's so much history at The Vermont Pub & Brewery and the quality of beer and atmosphere demonstrates that.
11. The Alchemist, Stowe
The Alchemist is a family-run brewery with a tasting room and visitor center in Stowe, VT, but their brews can be found all over the state. It originally started off its business in 2003 in Waterbury as a sixty-seat brew pub. Today, The Alchemist has two breweries in Vermont. The flagship IPA Heady Topper and Focal Banger are two beers you've got to try on your visit. They also serve several other seasonal beers that rotate throughout the year. The Alchemist is family and dog-friendly so bring the whole clan to enjoy a good time in a lively atmosphere.
12. Drop-In Brewing Co, Middlebury
In the summer of 2012, Drop-In Brewing Company opened its doors. The owners, Steve Parkes and Christine McKeever-Parkes of Salisburg dreamed of opening up their own brewery one day and Drop-In Brewing Company was the product of that dream. The tasting room serves pints, offers growlers and cans to go, as well as a variety of apparel and merchandise. A fun fact is that the brewing facility also is the home of the American Brewers Guild, the nation's premier brewing school for the craft brewing industry. Drop-In's flagship creation is Sunshine & Hoppiness and another year-round beer is the Heart of Lothian with flavors inspired by Steve's homeland. Some of the occasional brews that will show up time to time are River Song, Gupta's Gleeful, and Dude, Are You OK? Do your best to try as many of these creations as you can. They are so worth it.
13. Farnham Ale & Lager, South Burlington
Farnham Ale & Lager is a young start-up that began in the fall of 2013. Their mission is to make craft beer accessible to all. The atmosphere is industrial and it gets pretty lively. The Classic Series consists of the "12" - a Hefeweizen, the "27" - a European-style Pilsner, the "35" - a traditional English pub Bitter, and the "64" -an atypical American IPA. The special brews rotate so they are always a surprise.
14. Foley Brothers Brewing, Brandon
Guess what? Foley Brothers Brewing was actually started by the Foley brothers, Patrick and Daniel. They started their brewing journey in 2012 and realized they needed their sister, Christine, to help out. Their motto is "do it the hard way" because they believe in taking no shortcuts when making their brews. On their website, you can see what's on tap for the week as its always changing. If you get the chance, definitely try the Skeleton Crew IIPA and the Big Bang IPA.
15. Frost Beer Works, Hinesburg
Follow Frost Beer Works on Facebook to get weekly updates on Taproom Hours and a list of what is currently on tap. They host fun events such as "SIPtember" and more. The atmosphere is very down to earth, so grab a beer, sit back, and relax with some friends for a quality time.
16. The Growler Garage, Burlington
The Growler Garage is Vermont's first Craft Beer Filling Station. How cool! They offer 24 taps of the best beers from Vermont and from different parts of the world. The Growler Garage has a full-service tasting bar, 1/2 gallon Growlers, 1/4 gallon Howlers, and the 32-ounce Crowler (creative names, huh?). You'll have a blast with the freedom to taste a countless amount of different brews from all over.
17. Hill Farmstead Brewery, Greensboro Bend
The Hill Farmstead Brewery is the revival and continuation of historic Hill heritage. They have a few different series of beers including the Ancestral Series, Philosophical Series, Single Hop Series, Singular Series, and more. As you can probably guess, the Ancestral Series is named after relatives in the lineage. The Hill Farmstead Brewery has events for new bottle releases and some festivals too. You'll feel like you are taking a step back into time as you sip away at this brewery.
18. Hired Hand Brewing Co., Vergennes
The Hired Hand Brewing Co.'s logo is awesome and totally depicts what they are all about. They pride themselves on using locally sources ingredients when it comes to both their craft beers and foods. It is known as a casual place with a lively atmosphere. Try the Tractor Pils, Nitro Espresso Milk Stout, and the Citra Galaxy IPA. Your tastebuds will be blown away.
19. Idletyme Brewing Company, Stowe
Okay, not only is the beer killer at Idletyme Brewing Company, but the food menu is amazing. Pick something to sip on from the Ales or Lagers list and then definitely order some food to complement your choice. The Truffle Mac-N-Cheese is to die for as well as the Autumn Salad, Pub Burger, and Vermont Cheddar Fritters. You will be in heave, promise.
20. Rock Art Brewery, Morrisville
Who can say no to Kokopelli??? Whether you want to hang out at Rock Art Brewery for a tasting or in the viewing room, the choice is yours. Try some sample flights of the eight select beers on tap. Since the tap list is always changing, no two visits will ever taste the same! You can purchase some brews to bring home and check out the shop for some Rock Art schwag. You've got to try the Vermonster and Grapefruit DIPA. The rest is up to you.
21. Stone Corral Brewery, Richmond
Stone Corral has got a list of nine staple brews that are their claim to fame. The Wild Red Sour beer is a kicker and the Trailblazer Vermont Lager is also pretty good. Take your time and try as many as possible from their staples list to truly see what Stone Corral is all about. They have a rotating seasonal list as well to take a look at. Order a cheese board, Curried Sweet Potato Wedges, or good ol' Chips & Salsa to have something to munch on.
22. The Otter Creek, 793 Exchange St, Middlebury
At the Otter Creek Brewing Co., they have a focus on sustainability. There spent hops and yeast are donated to local farmers to use as an alternative fertilizer and the spent grains feed local dairy cows. The Otter Creek is growing leaps and bounds and in 2016 they opened a brand new 120-barrel brew house and added 9,000 square feet to their current space. The have four year-round beers: Backseat Berner IPA, Free Flow IPA, Daily Dose IPA, and Couch Surfer Oatmeal Stout. So good! They also have a list of rotating season and limited time brews too.
23. Von Trapp Brewery, Stowe
Johannes von Trapp dreamed of starting a brewery in his family's lodge in Stowe, Vermont. That dream became reality in the spring of 2010 when the Von Trapp Brewery officially opened its doors. It started as a modest facility but now it brews around 50,000 gallons of lager each year, featuring both year-round and season brews. You've got to give the Dunkel Lager a go. Its a dark beer with creamy, toffee aromas with a bitterness of Munich malts. You'll be overwhelmed by your choices, but disappointed by none.
24. Halyard Brewing Co., South Burlington
For ginger beer lovers, this is a paradise in a pint glass. All-weather strong ginger beers brewed with adventure, poetry, intrigue, and happiness.
25. The Farmhouse Tap & Grill, Burlington
A relaxed an easy-going farm-to-table gastropub with a seasonal beer garden showcasing burgers and craft brews from Vermont and faraway lands. Making a reservation is recommended.
(Okay, we did say 25. The rest is on the house!)
26. American Flatbread, Burlington
One of our go-to places - hip, cozy, excellent choice for craft beer and inventive wood-fired pizzas!
27. Prohibition Pig, Waterbury
We just love this hip joint with about two dozen taps, creative cocktails and Southern-style small plates and BBQ. A must.
That's it for now! Get here thirsty and imbibe responsibly!
---
The post 25 Breweries To Visit Near Shelburne, VT appeared first on the Heart of the Village Inn's blog. If you like the post, we'd appreciate a share on Facebook and Google+! Thank You!
Rose and Anatoly
Innkeepers At Heart & Proprietors
Heart of The Village Inn
5347 Shelburne Rd
Shelburne, VT 05482